Many funds and culinary associations aim to empower and inspire socially and economically disadvantaged students through financial support for pursuing culinary and food-related majors. Here we have collected scholarships for culinary arts students in 2023-2024. You can easily apply for any scholarship online by submitting an application form or email.
1. Johnson and Wales Scholarship
Amount of financial assistance: $2,500 per year
Deadline: December 1, 2023
This program aims to support exemplary high school seniors accepted to culinary or pastry arts majors at Johnson & Wales University. You need to have at least a 3.0 GPA and solid goals of becoming a chef. Every application can score 100 points and will depend on the GPA score, participation in culinary competitions, volunteering for school and industry-related activities, and participating in ACF activities supported by documents and letters.
Also, students must include an essay that answers the questions regarding their leadership qualities, community service importance, contributions to the culinary industry, and future aspirations in culinary arts. If you struggle with essay writing, you may ask professional writers from essayshark.com to write a personal statement for you.
2. ACFEF Scholarship Applications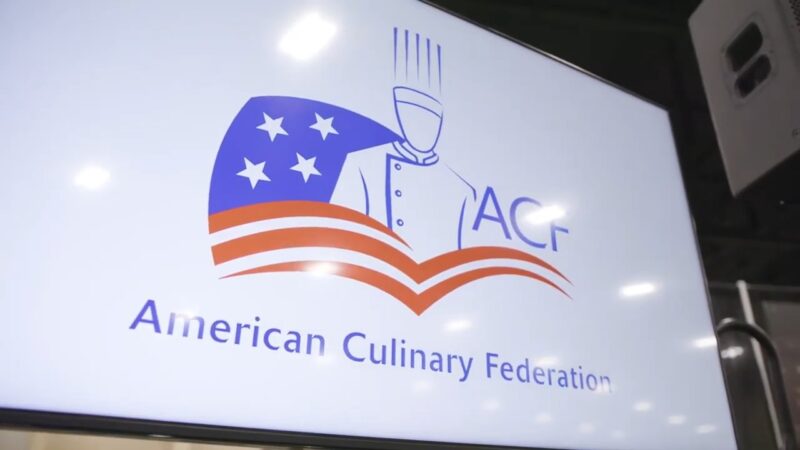 Amount of financial assistance: up to $2,500
Deadlines: October 31 and April 30 (every year)
The American Culinary Federation Education Foundation offers various scholarships for culinary students every year. Students in apprenticeship, certificate, and post-secondary degree programs can apply for this scholarship. You must exhibit exceptional academic accomplishments and have a GPA of 2.75 or higher in order to be considered for the award. Also, you must be accepted to a food service-related major at an accredited institution.
To improve your chances of acceptance, attach certificates or other documents about your participation in culinary competitions, volunteering experience connected to culinary, or ACF involvement.
3. Chicago Culinary Museum and Chefs Hall of Fame
Amount of financial assistance: up to $500
Deadline: October 1 (every year)
You must be enrolled in a culinary or hospitality management major at one of the authorized schools or institutions in order to be eligible for this program. Only those who have a minimum GPA of 3.0 (confirmed by official school transcript) and actively participate in school activities will be considered. Also, applicants must attach a letter of recommendation and an essay about their significant experience, achievement, risk, or ethical dilemma that has impacted them.
4. Chicago The Hospitality Industry Network (NEWH) Chapter Scholarships
Amount of financial assistance: depends on your region
Deadline: depends on your region
This scholarship program aims to support students enrolled in a hospitality industry major (hospitality management, culinary arts, etc.) at an accredited college or university. International students can also apply for the program.
Application deadlines vary by state, so check the official website to see if you can still apply to this program. You must demonstrate your financial need, including an official transcript with a 3.0 GPA minimum and a 500-word essay on your career aspirations in the hospitality-related field, to be eligible for the scholarship. Also, you must attach up to three letters of recommendation from your professor, advisor, etc.
5. NEWH Leadership Scholarship
Amount of financial assistance: two $7,500
Deadline: September 29, 2023
This scholarship is open to both culinary and design students. The scholarship recipient should be able to attend the NEWH Leadership Conference that will take place in Nashville, TN, in February 2024. To be considered an applicant, you must be a 4-year sophomore or graduate-level student of a culinary arts program. The official transcript with a 3.0 GPA or higher should verify your academic performance. Also, you should show a financial need for your program or books/ supplies needed for the program.
The application requirements consider three or fewer letters of recommendation from your employer, manager, or professor and a personal essay. In the text, you need to evaluate your background, clarify your goals and aspirations after graduation, explain why you have chosen culinary arts as your career, describe your leadership skills implemented through school activities, and why scholarship is important for you.
6. The Vegetarian Resource Group Scholarship
Amount of financial assistance: up to $10,000
Deadline: February 20, 2024
This scholarship is for students who graduate from high school in 2024 and aims to support their future college major. It's open to all US residents. Students must actively promote a vegetarian diet and lifestyle in their schools, local communities, etc. In the application form, you must describe your extracurricular activities, attach transcripts, three letters of recommendation, and any documentation proving your actions connected to promoting vegetarianism.
Also, you need to write an essay that covers various aspects of your life, including your strengths, challenges, promotion of a vegetarian lifestyle, how you have defined yourself as a vegetarian, your plan for future advancement of vegetarianism, etc. If you plan to enter a plant-based culinary program, you can directly relate your vegetarian overview to your future career and how your education will benefit vegetarian society.
Tips to Consider While Applying to Culinary Arts Scholarships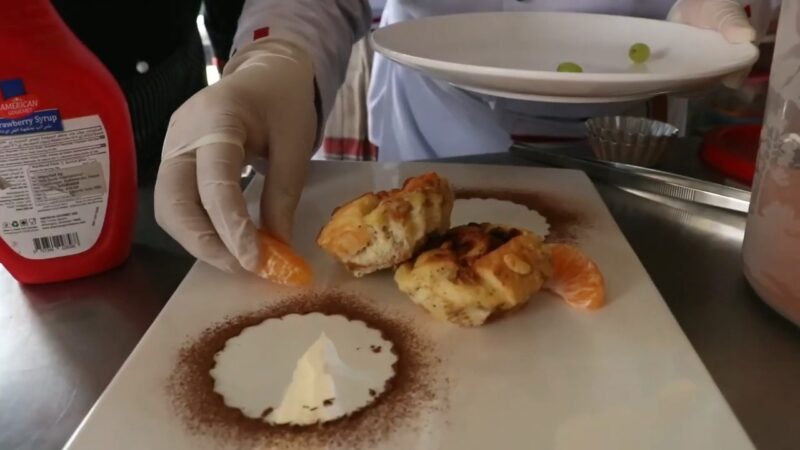 To increase your chances of getting financial aid for your culinary arts education, please consider the following tips:
Look for local and regional scholarships available. Visit the official website of your region to find financial aid programs for students located in certain towns or states.
Check your school's and university's website. For example, Austin Community College (ACC) offers a variety of scholarships available for its students.
Apply as early as possible to improve your chances of being chosen for the scholarship.
Consider volunteering for culinary opportunities to highlight your leadership skills and passion to the committee.
Consider enough time for essay writing. While each scholarship has specific questions to answer, you won't be able to attach the same essay for various programs.
Always fully complete the application form, as the scholarship committee won't consider it.
If the scholarship program requires the final recipients to attend a conference or another meeting in person, ensure you have enough funds for transportation.
Apply to various scholarships available and save the dates when recipients will be announced. If you don't get a scholarship this year, most scholarships allow you to apply to the same program the following year.
Wrapping Up
Students who wish to pursue culinary arts education can find many financial aid opportunities that will help them cover educational expenses. All you need is to collect the required documentation, fill in the application form, and apply for a scholarship as soon as possible. We wish you luck in becoming the next recipient of this scholarship!

Besides her brilliant talent, she has developed a massive interest in kitchenware and gadgets. You can entrust her insightful understanding of knives, can openers, cooking pots and many other kinds of stuff.