If you have a friend or a relative or just anyone who loves meat and even the idea of it, you need to get hands-on something useful and meaningful for them if any occasion comes up.
Obviously, if you are looking for a gift regarding the person's taste, you need to research it a little. There are countless amazing gift ideas for meat lovers.
If the person you are buying a gift for is not a fan of cooking but is more attracted by the idea of meat you can also get them something that is in a meaty packaging.
Here are 13 perfect gift ideas for meat lovers:
1. Meaty cutting boards
A meat shaped cutting board is a simple yet very useful cooking accessory for meat lovers who like to cook meat especially.
This serving and cutting board will help them cut precise and neat meat serving, and it will help them showcase their love for meat as well.
So, if you really care about someone who loves meat, get them a meaty steak shaped cutting board.
2. Appetizing seating designs
You can easily find a seating burger bean bag chair or some other meaty design for someone who loved meat and even the idea of it.
They are not very expensive either, and they will make your loved one's heart happy that you put thought into your gift.
A seat will also be useful while you are watching something on the television and eating a snack or something. It will be casual, funky, and whatnot.
3. Meaty pet leashes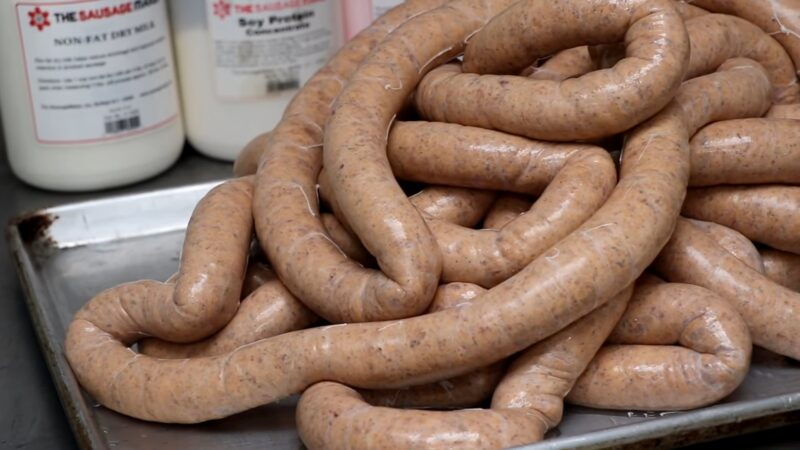 If the person you want to gift something is a meat lover and also has a pet, a leash with a sausage link will be the perfect accessory and will be mouthwatering for them.
At the same time, it will bring so much joy to show people they love meat and even the thought of it.
4. Barbeque grill
The most common yet interestingly important accessory for anyone who loves to eat meat is a barbeque grill.
Anyone who loves to cook meat should have a good quality barbeque grill, and it is a fancy yet thoughtful gift if you are giving it to someone meaningful and loved.
It will bring them humongous joy and this gift will last for so long because you can cook something on the grill all the time for lunch or dinners both.
5. Restaurant coupons from any meaty place
Mostly if you look into meaty places there are so many like Taco Bell, Burger King, MacDonald's, etc. However, the burger king offers restaurant coupons for meat lovers, especially people who love to cheat on beef.
So, you can easily get access to these coupons and gift them with good meaty packaging to your loved one who is a fan of meat and loves to go out to eat at such places.
6. Modular titanium knives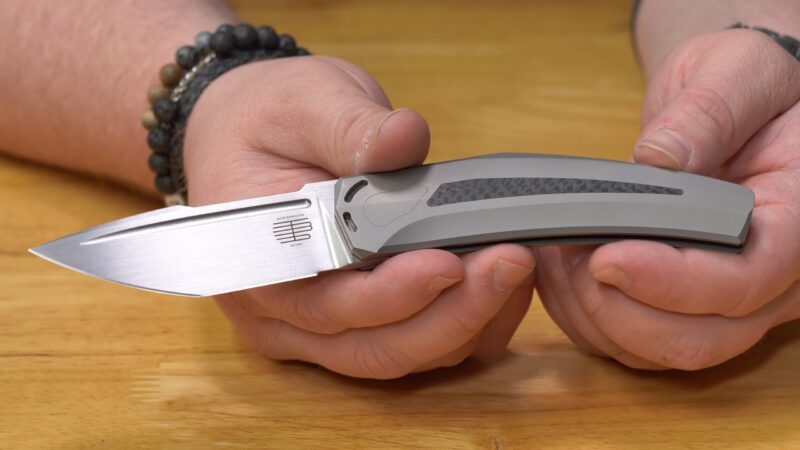 It is a kitchen knife set that can cut out even the thickest of meat with a neat hand and it stays sharp for a very long time, years you can say.
7. Meaty flavored foods
You can easily buy foods that you can carry in a nice decorated basket, and they should be meaty flavored, so when you gift it to a meat lover, they would love to eat them, and it would turn out as you wanted.
Example: meat flavored Doritos, lays or any other chips, meat flavored pasta, barbeque sauces, beef jerky snacks, etc.
8. Barbeque grill cleaners
Mostly people who have a barbeque grill, they don't have a lot of time to clean out their grills.
It gets really frustrating for them to scrub all the dirt off for hours and they have to dedicate their whole day cleaning it from inside out.
Grill cleaners are a necessity for them and would bring meat lovers so much joy if you gift them a high-quality grill cleaner. It will be a practical gift.
9. A huge steak of beef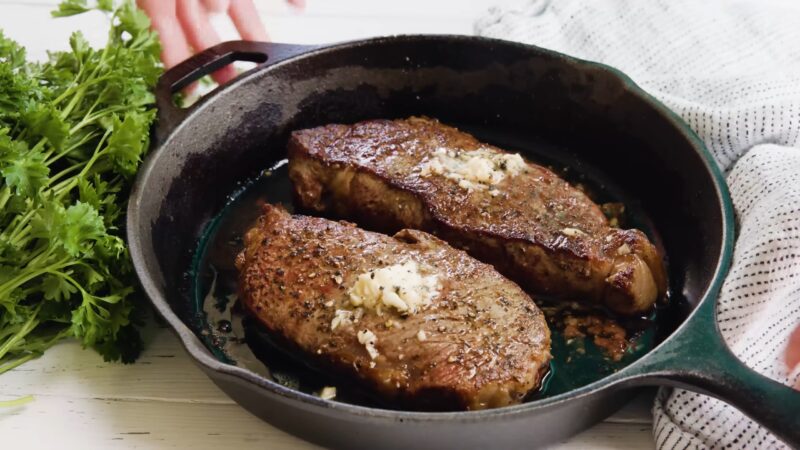 If you have a pal or relative who loves meat and are hosting a party you can easily buy a huge steak of beef and wrap it with a good foil and put some bow on it to present it neatly as a gift.
Then you and your friend both can grill it or roast it and enjoy your steak. It will be a very nice gesture and enjoyable at the same time.
10: Meaty tools
A meaty tool can be anything from a grill to a knife set and can be even a hand tenderizer for meat. Meat tenderizer tools are essential utensils for meat lovers as they love to cook meat, and they need them all the time.
You really need to get hands-on a tool like a meat tenderizer as it helps you work with any meat and lower down the struggle to add flavor to the meat.
11. The ultimate meat cookbook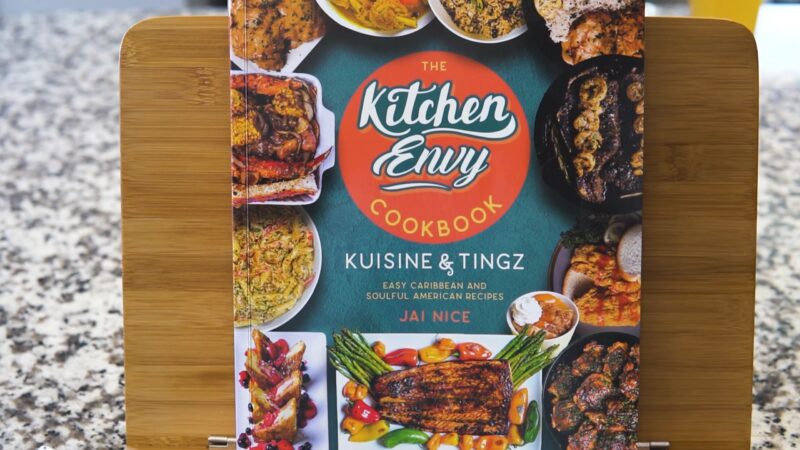 For people who love meat, it is very important that they have the best cookbook for different kinds of meaty recipes to try.
You can easily get a good cookbook which has meaty comfort food recipes on it. Example: Robb Walsh's "The Chili Cookbook" which has recipes of tacos, spaghetti, of course, the chili recipe with savory meats.
From beef to chicken and to fish every recipe is there. It will be a perfect gift.
12. Basket of meat jerky's
If your meat lover is an expert of cooking beef and fish you can get them a basket of that and let them cook something delicious out of it.
13. A treat in a meaty restaurant place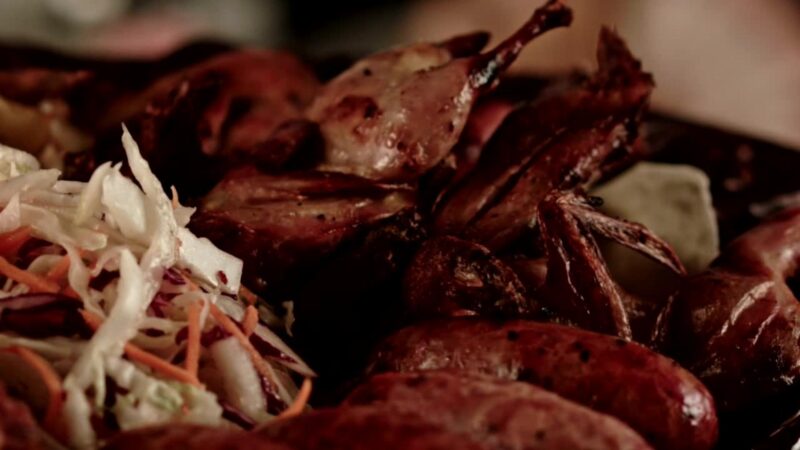 You can take your meat lover to a fine restaurant and give them a treat which would easily make them smile and love your gift.
You can even order some meaty dish you think will be best for them and let them judge if they liked your treat or not.
FAQ
What is a meaty cutting board?
A meaty cutting board refers to a cutting board that is shaped like a steak or another meat item. It is a useful accessory for meat lovers who enjoy cooking meat and adds a touch of fun and novelty to their kitchen.
Where can I find seating designs with meaty themes?
You can find seating designs with meaty themes, such as burger bean bag chairs, online on various e-commerce websites or specialty furniture stores. They are often available at affordable prices and make for unique and eye-catching gifts.
What are some meaty pet leashes?
Meaty pet leashes are pet accessories designed with a sausage link or other meat-shaped designs. They are a playful and whimsical choice for meat lovers who also have pets, allowing them to showcase their love for meat while walking their furry friends.
Are barbeque grills a good gift for meat lovers?
Yes, barbeque grills are an excellent gift for meat lovers who enjoy cooking outdoors. A good quality barbeque grill allows them to prepare delicious grilled meats and adds to the overall grilling experience.
Can I give restaurant coupons from meaty places as a gift?
Yes, restaurant coupons from meaty places like Taco Bell, Burger King, or McDonald's can be a thoughtful gift for meat lovers who enjoy dining out or indulging in fast-food experiences. Make sure to present them nicely, perhaps in a meat-themed packaging, to add a special touch.
What are modular titanium knives? A: Modular titanium knives are a set of kitchen knives made with titanium blades. They are known for their durability, sharpness, and long-lasting performance. These knives are suitable for cutting even thick meat with precision.
What are some examples of meaty flavored foods?
Meaty flavored foods can include meat-flavored chips like Doritos or Lay's, meat-flavored pasta, barbeque sauces, beef jerky snacks, and other items that have a distinct meaty taste. These can be gathered and presented in a nicely decorated basket as a gift for meat lovers.
Are barbeque grill cleaners a practical gift?
Yes, barbeque grill cleaners are practical gifts for meat lovers who own barbeque grills. Cleaning grills can be time-consuming, and having a high-quality grill cleaner helps make the task easier and more efficient.
What is a meat tenderizer tool?
A meat tenderizer tool is a utensil used to tenderize meat by breaking down its fibers. It can be in the form of a mallet or a tool with sharp blades or needles. Meat tenderizers help to soften tough cuts of meat and enhance their flavor.
What is the ultimate meat cookbook?
The ultimate meat cookbook refers to a comprehensive cookbook that features a wide range of recipes specifically focused on meat-based dishes. These cookbooks provide recipes and techniques for cooking different types of meat, from beef and chicken to fish and more.
Where can I find a basket of meat jerky?
You can find a basket of meat jerky, which often includes a variety of flavors and types, in specialty food stores, online gourmet shops, or even some grocery stores. It can be a tasty and convenient gift option for meat lovers who enjoy snacking on jerky.
Can I take a meat lover to a meaty restaurant as a gift?
Yes, treating a meat lover to a meal at a meaty restaurant is a wonderful gift idea. It allows them to indulge in their love for meat and experience new flavors and culinary delights. You can choose a restaurant known for its meat-focused menu or a specific meat specialty.
Final Words
In conclusion, these 13 gift ideas for meat lovers provide a range of options to delight and satisfy the meat enthusiasts in your life. From practical accessories like meaty cutting boards and barbeque grills to unique and playful items like seating designs and pet leashes, there is something for every meat lover's taste and preference. The gift ideas cater to various budgets and occasions, allowing you to find the perfect present that showcases your thoughtfulness and consideration.
Whether it's a cookbook filled with savory meat recipes, a basket of meaty flavored foods, or a special treat at a meaty restaurant, these gifts are sure to bring joy to meat lovers and enhance their meat-centric experiences. So, next time you're searching for a gift for a meat enthusiast, consider these fantastic ideas that celebrate their passion for all things meaty.

As a mom of two angels, I credit myself in making meals with high concentration yet the balance of nutrition. I pay good care about the health of my family and everyone. Thus, you will find most of my recipes focus on healthy ingredients.