As days grow longer and temperatures rise, the lure of the outdoors can be difficult to resist. Summer brings a bounty of fresh, juicy fruits and warm, laid-back evenings, creating the perfect backdrop for taste-bud-tantalizing homemade delights. When the sun shines, why not swap your beach reads for recipe books and explore delightful baking ideas that add a sweet note to your summer?
Experience Your Inner Pastry Chef: Summer's Freshest Ingredients
The magic of baking lies in transforming ordinary ingredients into extraordinary creations, and there's no better time to experiment than summer, when Mother Nature delivers an array of vibrant, flavorful produce.
Here are some baking ideas to make the most out of this season's agricultural abundance:
Blueberry Muffins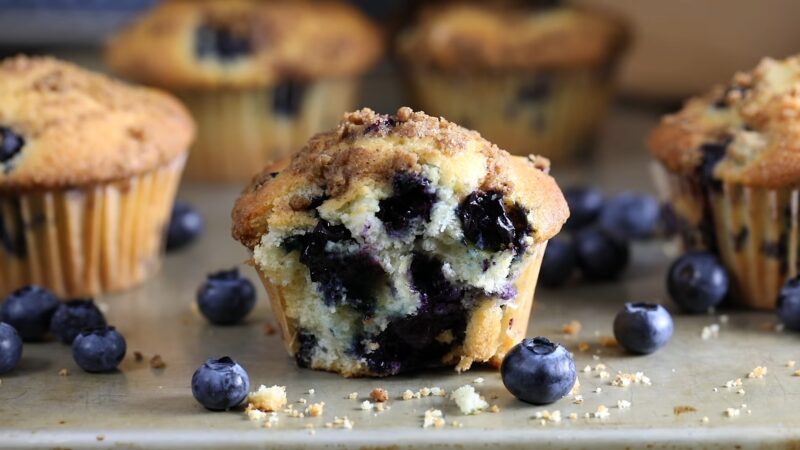 These are a breakfast favorite, their sugary exteriors giving way to fluffy, berry-studded centers.
Ingredients:
2 cups all-purpose flour
1 cup sugar
2 teaspoons baking powder
1/2 teaspoon salt
2 eggs
1 cup milk
1/2 cup vegetable oil
1 cup fresh blueberries
Instructions:
Preheat your oven to 375°F and line a muffin pan with paper or silicone liners.
Whisk together the dry ingredients in a large bowl, then set them aside.
Beat the eggs, milk, and oil in another bowl. Gradually add these wet ingredients to the dry ones, stirring just enough to moisten.
Fold in the fresh blueberries, then spoon the batter into the prepared muffin pan, filling each cup two-thirds full.
Bake for 18-20 minutes, or until a toothpick comes out clean. Let the muffins cool for a few minutes before removing them from the pan.
Raspberry Tart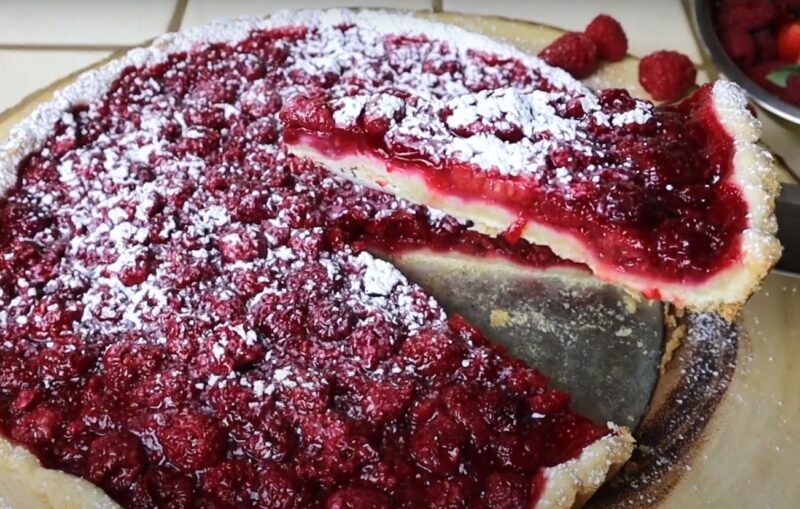 A tangy raspberry tart can make a show-stopping dessert, its zesty flavor pairing well with the sweetness of a buttery pastry crust.
Ingredients:
1 1/2 cups all-purpose flour
1/4 cup sugar
1/2 cup unsalted butter
3 cups fresh raspberries
1 cup granulated sugar
Zest and juice of one lemon
Instructions:
Preheat your oven to 375°F and grease a tart pan.
Combine the flour and sugar, then cut in the cold butter until the mixture resembles breadcrumbs.
Press the dough into the tart pan and bake for 10-15 minutes, or until lightly golden.
Toss the raspberries with the sugar, and lemon zest and juice, then pour this filling into the prebaked crust.
Bake for another 20-25 minutes, or until the crust is golden and the raspberries are slightly jammy. Cool before serving.
Peach Pie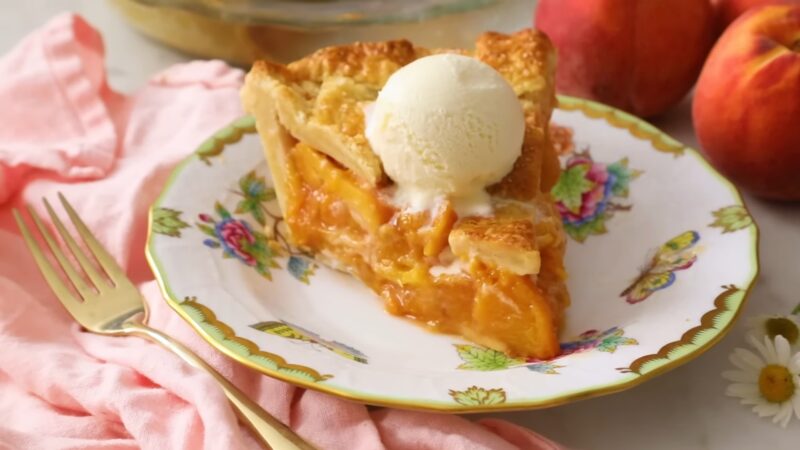 This classic summer dessert combines sweet peaches with a buttery, flaky crust.
Ingredients:
Store-bought pie crust
5-6 cups fresh peach slices
1 cup granulated sugar
1/4 cup cornstarch
1/4 teaspoon salt
Juice of half a lemon
Instructions:
Preheat your oven to 425°F.
Mix together the sugar, cornstarch, salt and lemon juice, tossing it with the peach slices until they're thoroughly coated.
Pour the peach filling into an unbaked pie shell, topping it with a second pie crust.
Secure and crimp the edges, then cut vents in the top crust to let the steam escape.
Bake for 45-50 minutes, or until the crust is golden.
Zucchini Bread Loafs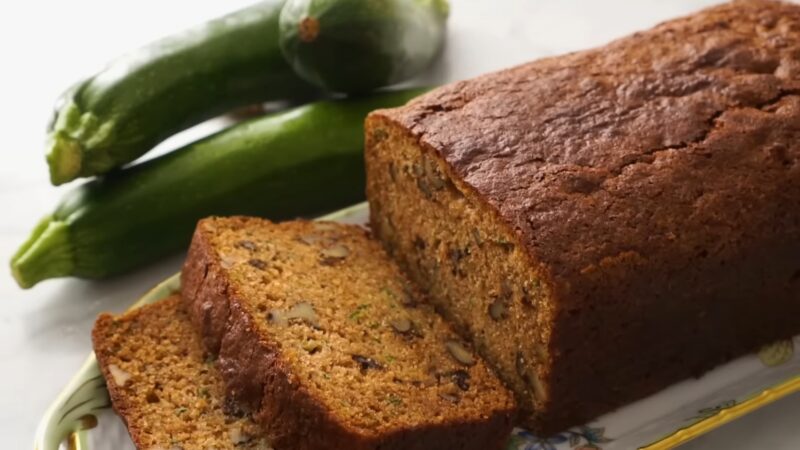 Change the direction of your kitchen compass towards savory with the season's vegetable bounty.
This savory bread makes great use of summer's zucchini harvest.
Ingredients:
3 cups all-purpose flour
2 cups shredded raw zucchini
3 eggs
1 cup vegetable oil
2 cups white sugar
1 teaspoon vanilla extract
1 teaspoon salt
1/4 teaspoon baking powder
1 teaspoon baking soda
1 tablespoon ground cinnamon
Instructions:
Preheat your oven to 325°F and grease two loaf pans.
Mix the flour, salt, baking soda, and baking powder in one bowl.
Beat the eggs, oil, vanilla, and sugar in another bowl.
Gradually add the dry ingredients into the wet ones, stirring until just moistened.
Fold in the zucchini.
Divide the batter between your prepared loaf pans.
Bake for 50-60minutes or until a toothpick comes out clean.
Experiment, enjoy, and experience the joys of summer's bounty in your creations. Remember, these recipes are just the starting point; the real magic comes when you add your own unique twist. Enjoy summer, one slice at a time!
Savoring Summer Baking without Breaking a Sweat
There's no denying the summer season gifts us an array of fresh ingredients perfect for baking. On the flip side, many balk at battling the oven heat. Worry not, for we have a delightful portfolio of baking ideas ensuring both your kitchen and you stay cool, while your taste buds revel in deliciousness:
Embrace Overnight Recipes: Counter sweltering summer heat by choosing recipes that require overnight cooling or setting. From deeply chocolaty cookies to chilled doughnuts, the magic matured overnight gives each bite an intense release of flavors.
Beat The Heat with No-Bake Treats: Less bake, more fun! Savor the joy of making creamy parfaits, luscious no-bake cheesecakes, or refrigerator cake. These cooling delicacies let you forgo the oven, keeping the kitchen temperature comfortable.
Morning Glory: Make the most of the cooler mornings by doing your baking early in the day. Not only will it beat the day's mounting heat, but breakfast treats like scones, muffins, and popovers also make an excellent start to the day
Focus on Miniatures: Miniature versions of your favorite dessert or savory bake not only look adorable, but they also have the advantage of being quicker to bake, minimizing the heated oven's running time.
Cold Ingredient Magic: Frozen berries, chilled butter, and cold cream can be vital allies in summer baking, contributing to refreshing mouth-feel and balanced flavors, while simultaneously keeping the heat quotient in check.
Grilled Goodies: Who said grills are only for BBQs? Explore an unconventional route by grilling pizza, fruits for a smoky-sweet summer pie, or even baking bread! The outdoors becomes your kitchen, giving you a break from the indoor oven heat.
Zero-Effort Ice Cream: Summertime screams for homemade ice creams! From rich, creamy vanilla to tangy sorbets loaded with summer fruits, homemade ice cream recipes are plenty and often require just a mixer – no cooking needed!
And always remember, the secret lies in planning.
Not sure what to make? Take a baking quiz!
If we've whetted your appetite and you're keen on finding similar recipes that align with your personality, check out the baking ideas quiz at Quizondo.com. It's a fun way to explore your baking horizons based on your likes and preferences!
Last thoughts..
Summer is a symphony of colors and flavors. Embrace the season's bounty in your cooking and trust us when we say that the rewards are deliciously satisfying. Remember, the kitchen is ultimately a playground, so enjoy the process and make tasty memories one baking idea at a time.