When it comes to making smoothies, you will require a quality blender. Smoothies include toughest fruits, ice, frozen items, etc. so make sure you have an effective blender. However, there are plenty of smoothie recipes available that you can make with your blender easily.
Making a glass of smoothie in a blender is simpler than you think. Below are some smoothies recipes that you can make in your blender.
1. Easy Banana Smoothies 
Bananas are a popular fruit in the world, and people love to eat bananas. The fun fact is – you can use bananas with all your smoothie recipes. Here is a simple banana smoothie recipe that you must try out.
Ingredients
1 large chunked frozen banana
1/4 cup almond milk
1/4 tsp vanilla extract
1/4 cup greek or plain yogurt
Instructions 
Add all the ingredients to the blender, give them a nice blending until it comes in a smooth texture.
If needed you can add more milk.
Drink immediately this simple banana smoothie.
2. Blueberry Kale Smoothies 
This is a powerhouse smoothie that can make you full for longer. Kale and blueberry contain plenty of protein and antioxidants, it's time to enjoy this amazing smoothie every morning.
Ingredients 
1/2 cup blueberries
1/2 cup chopped kale
1/2 cup banana
1/2 cup water
1/2 tsp cinnamon
Ice (optional)
Instructions 
Add all these listed items to your blender and blend at a high-speed for a few seconds or until smooth.
Drink immediately to enjoy this smoothie!
3. Almond Strawberry Smoothies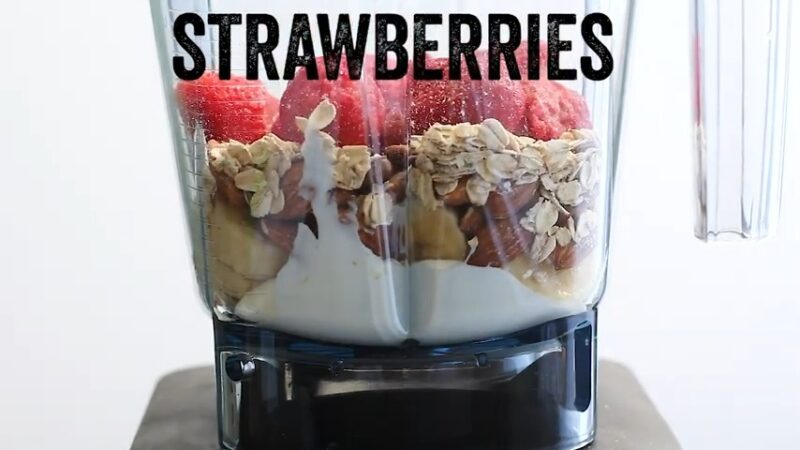 Almond can give your smoothie a silk creamy texture. To make this smoothie, choose either fresh or frozen strawberries but the taste will be the same.
Ingredients 
2 cups almond milk
1 cup strawberries
1/2 cup orange juice
2 tsp blanched slivered almonds
1 cup plain yogurt (unsweetened)
Instructions 
Put these ingredients to your blender. Whirl them until they come into a nice texture you want.
Serve the smoothie in a glass and drink it!
4. Banana Coffee Smoothies
Are you a coffee lover? If so then take your coffee taste to the next level with this awesome smoothie. It takes less than 10 minutes to make this smoothie in your blender. Okay, let's prepare this.
Ingredients 
1 cup milk
4 tsp instant coffee
2 tbsp granulated sugar or as per taste
2 large frozen banana
1 cup plain or Greek yogurt
Instructions 
Blend all these items in the blender until it takes a nice form.
Pour the smoothie in a tall glass and drink this to kick start your morning.
5. Frozen Fruit Smoothies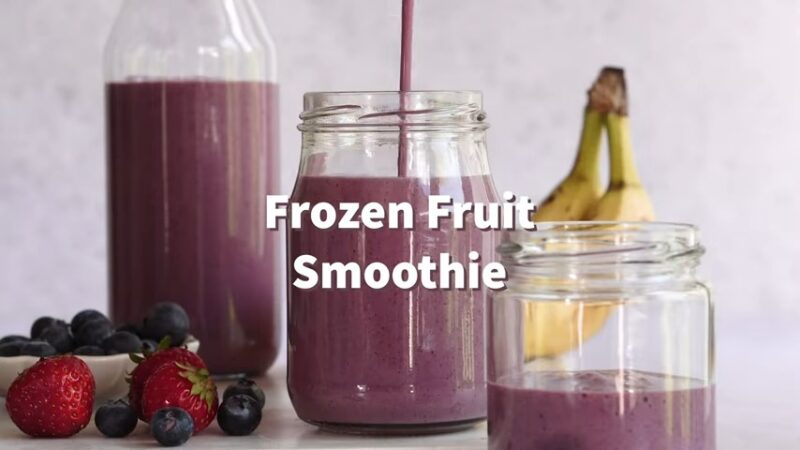 Frozen fruit smoothies are very popular around the world. This smoothie contains frozen fruits that give an icy feel which is perfect for the summertime.
Ingredients 
1 peeled and sliced large banana
1 cup milk
2 cups frozen berries (choose berry you love)
1/2 cup orange juice (fresh)
1/2 cup yogurt
Honey to taste
Instructions 
Place all these items to your blender, and blend for a few seconds or until it comes in a nice texture.
Serve and drink.
You can store this drink in your refrigerator for 24 hours.
6. Tropical Smoothies
A tropical smoothie requires a few ingredients plus it takes a little time. Here is what you need to prepare this smoothie.
Ingredients 
Frozen banana 1 cup
Frozen strawberries 1 cup
Frozen mango chunks 1 cup
Milk 1/2 cup
Orange juice 1/4 cup
Greek or plain yogurt 1/4 cup
1/2 cup water
Honey to taste
Instructions 
Combine all these ingredients to your blender and run the blender at a high-speed for a few seconds. Or until the smoothie comes in the consistency you want.
Pour the drink in a glass and enjoy this super tasty smoothie.
7. Green Smoothies 
Are you excited to drink green smoothies? Try this recipe that will make you healthier also, lose weight.
Ingredients 
1 cup fresh spinach
1 ripe peeled banana (sliced)
1/2 cup mango
1/2 cup pineapple
1 cup water or milk
Instructions –
Add spinach to the blender and milk or water. Blend it for a few seconds.
Now add other ingredients and blend it at high speed until it comes to a creamy smooth texture.
In a smoothie glass, pour the drink and enjoy!
8. Pineapple Kale Banana Smoothies 
It is a healthy smoothie since it is made from fruits and veggies together. If you don't like to eat fruits or veggies traditionally, you can make smoothies instead.
Ingredients –
2 cups chopped kale
1 medium sliced banana
1/4 cup chunked pineapple
3/4 cup unsweetened almond milk
1/4 cup plain yogurt
2 tsp peanut butter
Honey to taste
Instructions 
Place all ingredients in the blender. Blend until the smoothie is smooth or take the consistency you want.
Drink immediately and enjoy
9. Watermelon Smoothies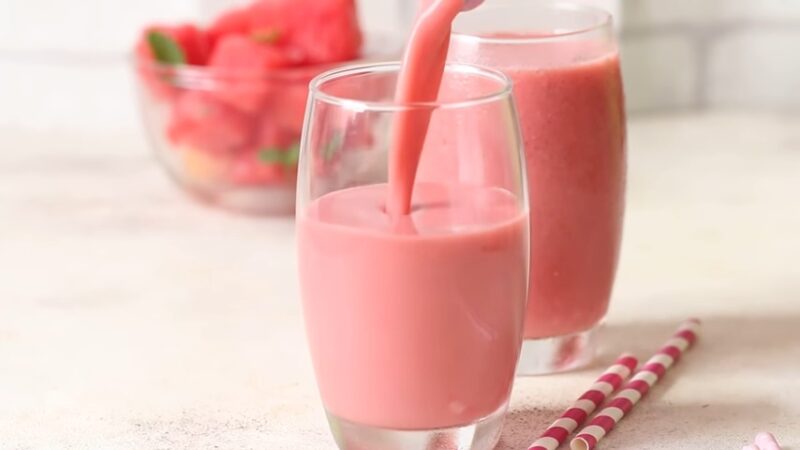 Watermelon smoothie is an interesting drink for summertime. Compared to other smoothies, watermelon smoothie is different and this recipe will give you a fresh feel than other smoothies.
Ingredients –
Watermelon chopped 2 cups
One small lime juice
Mint 1 tsp chopped (optional)
Instructions –
Add all the ingredients to the blender. Until it takes the smooth consistency, blend them
Drink immediately.
10. Oatmeal Smoothies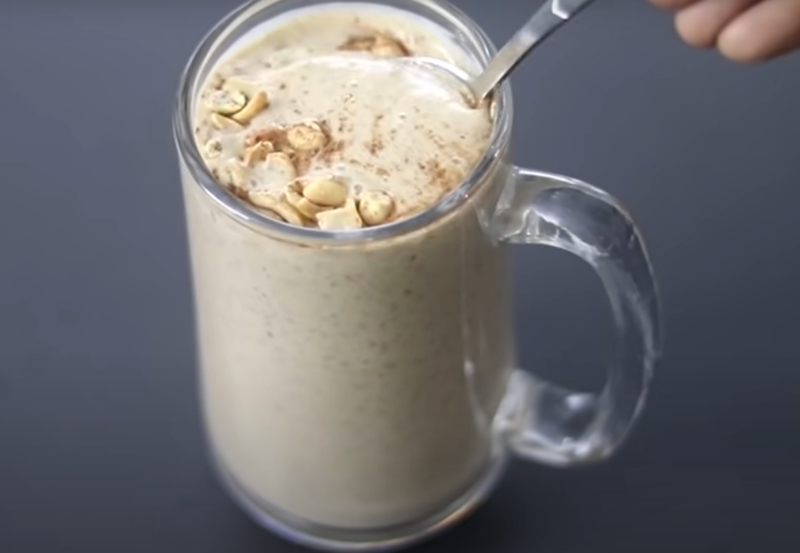 Oatmeal can make satisfying smoothies for you plus this is rich in fiber which is very essential for weight loss. If you are on a weight loss journey, add this smoothie to your diet chart.
Ingredients –
Oatmeal 1/4 cup (roasted)
Almond milk 1/2 cup
Peanut butter 1 tsp
Maple syrup 1/2 tsp
Vanilla extract 1/2 tsp
Ground cinnamon 1/2 tsp
Ripe banana 1 sliced
Ice (optional)
Instructions –
Add the oats to the blender first and pulse it for a few seconds.
Next, add other listed ingredients in the blender and blend them until the smoothie takes a smooth consistency.
Pour the smoothie in a serving glass and drink immediately.
Making a glass of smoothies in a blender is very simple as you can see from the above discussion. Choose a high-speed blender or any personal blender to make smoothies in a matter of time or if you don't have a smoothie blender no problem we have some suggestion for you checkout from here Best blender for smoothies
FAQ
What type of blender is best for making smoothies?
For making smoothies, it is recommended to use a high-speed blender or a personal blender with sufficient power. These blenders are designed to handle tough ingredients like frozen fruits and ice, resulting in smooth and creamy smoothies.
Can I use any type of fruit in my smoothies?
Yes, you can use a variety of fruits in your smoothies based on your preference. Popular choices include bananas, berries, mangoes, pineapples, and watermelon. Feel free to experiment and create your own unique flavor combinations.
Can I use fresh or frozen fruits?
You can use both fresh and frozen fruits in your smoothies. Fresh fruits are ideal when they are in season and readily available. Frozen fruits, on the other hand, provide a convenient option and give your smoothie a chilled and refreshing texture.
Can I use dairy-free alternatives in my smoothies?
Yes, you can substitute dairy milk with alternatives such as almond milk, coconut milk, oat milk, or soy milk. These alternatives work well in smoothies and provide a creamy texture. You can also use yogurt or non-dairy yogurt for added creaminess.
Are there any alternatives to sweeten ones?
If you prefer a sweeter smoothie, you can add natural sweeteners like honey, maple syrup, or agave syrup. You can adjust the amount based on your taste preferences. Alternatively, ripe fruits like bananas and dates can also add natural sweetness to your smoothies.
Can I add greens or vegetables to my smoothies?
Absolutely! Adding greens like spinach, kale, or parsley to your smoothies is a great way to incorporate more nutrients into your diet. You can also experiment with vegetables like carrots or beets for added nutritional value. Blending them with fruits helps mask the taste and allows you to enjoy their benefits.
How can I adjust the consistency?
If you prefer a thicker smoothie, you can add less liquid or incorporate ingredients like yogurt, nut butter, or oats. On the other hand, if you prefer a thinner consistency, you can add more liquid or even some ice cubes to achieve the desired texture.
Can I store my smoothie for later consumption?
It is recommended to consume your smoothie immediately after blending to enjoy the maximum freshness and flavor. However, if you have leftovers, you can store them in an airtight container in the refrigerator for up to 24 hours. Give it a quick shake or stir before consuming.
Can I customize the smoothie recipes to suit my dietary needs?
Absolutely! The smoothie recipes provided are just a starting point. Feel free to customize them based on your dietary needs and preferences. You can adjust the ingredients, quantities, and even incorporate additional supplements like protein powder, chia seeds, or flaxseeds.
Can I make smoothies without a high-speed blender?
While a high-speed blender is ideal for making smoothies, you can still achieve decent results with a regular blender. Just be mindful of the blender's limitations and make sure to blend the ingredients thoroughly to achieve a smooth texture.
Conclusion
In conclusion, making delicious and nutritious smoothies at home is a breeze with the help of a quality blender. Whether you prefer fruity flavors, green and leafy combinations, or even coffee-infused creations, there are endless possibilities to explore. By following the provided smoothie recipes and using the right ingredients, you can whip up a refreshing glass of goodness in no time.

As a mom of two angels, I credit myself in making meals with high concentration yet the balance of nutrition. I pay good care about the health of my family and everyone. Thus, you will find most of my recipes focus on healthy ingredients.