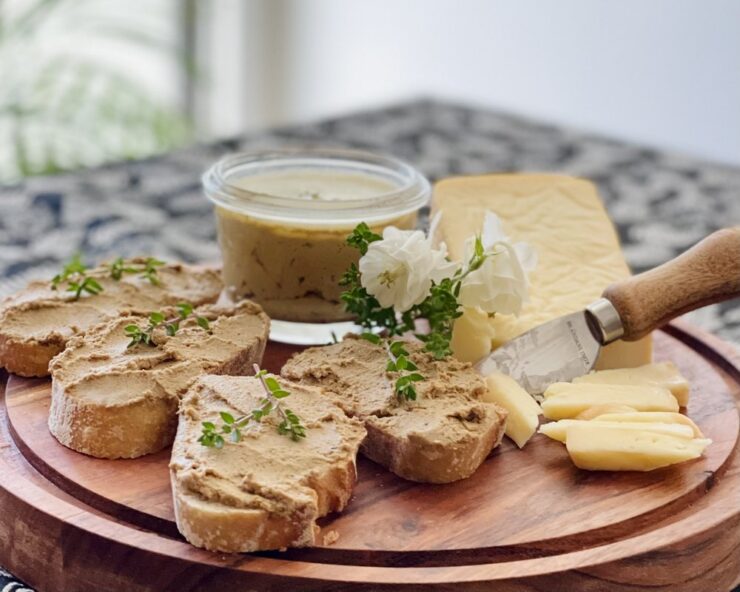 Appetizers are a great way to set the tone for a meal, and using gourmet ingredients can take them to the next level. When it comes to appetizers, there's nothing quite like a rich and flavorful pate to impress your guests. Gourmet pate, in particular, can take your appetizer game to the next level, offering a delicious and sophisticated option that's sure to impress. One such ingredient is pate, a luxurious spread made from finely ground meat or liver. In this article, we'll explore how to incorporate gourmet pate into your appetizer game and create a show-stopping dish that will impress your guests.
Understanding Gourmet Pate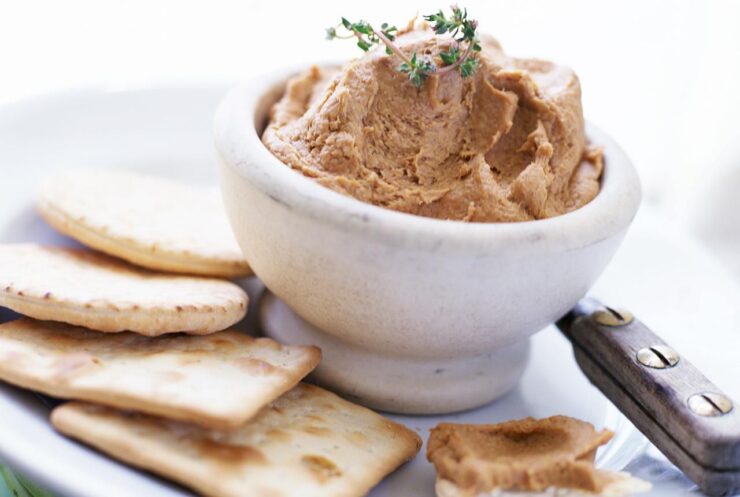 Pate is a French term that refers to a type of meat spread or paste that is typically made with liver, fat, and various seasonings. Dufour Gourmet pate takes this basic concept and elevates it to new heights, using high-quality ingredients and expert techniques to create a truly special culinary experience.
Some common types of gourmet pate include
Foie Gras Pate: This luxurious pate is made from the liver of a duck or goose that has been specially fattened. It is incredibly rich and flavorful, with a silky smooth texture that is simply irresistible.
Truffle Pate: Truffle pate is made with pieces of fragrant truffle, which give it a unique and sophisticated flavor. This type of pate is often served as a luxurious appetizer or accompaniment to a main course.
Pate Duck: Pate duck is made with duck meat, liver, and fat, along with a variety of seasonings like garlic, shallots, and thyme. It has a rich and savory flavor that pairs well with a variety of accompaniments.
Why Choose Gourmet Pate?
Gourmet pate is made with high-quality ingredients and traditional methods, resulting in a product that is rich in flavor and texture. Pate can be made from a variety of meats, including duck, chicken, and beef, and can be flavored with herbs, spices, and even fruit. Some pate is even enriched with foie gras, the luxurious liver of a duck or goose.
How to Serve Gourmet Pate: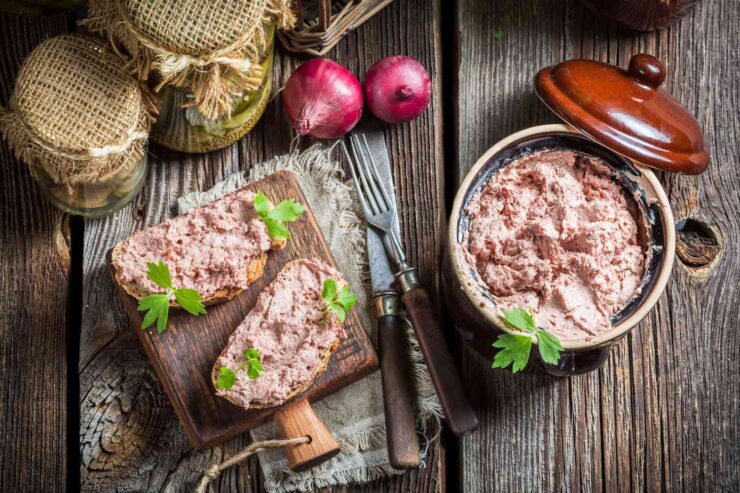 Gourmet pate can be served in a variety of ways, from a simple spread on toast points to a more elaborate dish like pate en croute. Here are some ideas for serving pate at your next dinner party:
Traditional Pate Spread
One of the easiest ways to serve pate is as a simple spread on toast points or crackers. Simply slice it into thin pieces and arrange them on a platter with some bread or crackers. For added flavor, top the pate with a dollop of fruit preserves or a sprinkle of chopped herbs.
Pair it with Cheese
Another great way to enjoy it is alongside a variety of cheeses. Choose a selection of high-quality cheeses, like brie, camembert, and blue cheese, and serve them alongside your pate. This is a great way to add some variety to your appetizer spread and offer a range of flavors and textures.
Use it as a Filling
Pate can also be used as a filling for various appetizers, like stuffed mushrooms or phyllo cups. Simply spoon a small amount of pate into each appetizer and bake until heated through. This is a great way to add some richness and flavor to your appetizers, and your guests are sure to love it.
Pate Stuffed Mushrooms
For a more substantial appetizer, try stuffing mushroom caps with pate. Clean and remove the stems from large mushrooms, then spoon some into each cap. Bake the stuffed mushrooms in the oven until the pate is heated through and the mushrooms are tender.
Pate En Croute
Pate en croute is a classic French dish that features pate encased in a flaky pastry crust. To make it, simply line a loaf pan with puff pastry, spoon in your favorite pate, then cover with another layer of pastry. Bake the pate en croute until the pastry is golden brown and the filling is cooked through.
Creating a Show-Stopping Dish with Gourmet Pate: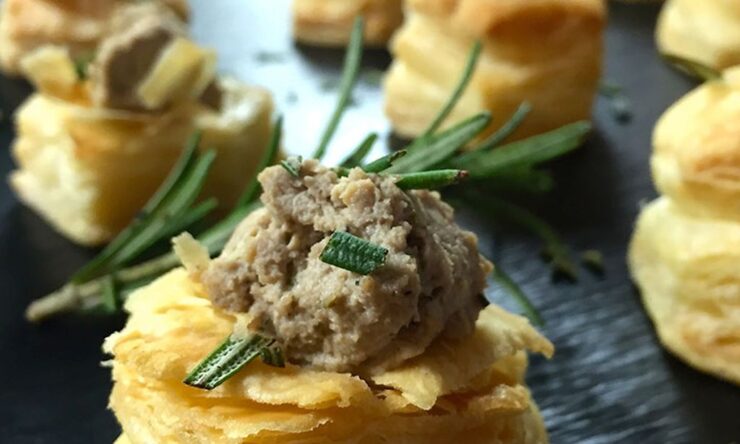 If you're looking to impress your guests with a gourmet appetizer, try making a dish featuring pate duck. Here's a recipe for pate stuffed quail that is sure to wow your guests:
Ingredients:
8 boneless quail, cleaned and trimmed
1/2 cup of chopped onions
2 cloves of minced garlic
1/4 cup of chopped fresh parsley
1/4 cup of chopped fresh thyme
1/4 cup of chopped fresh sage
1/4 cup of chopped dried cranberries
1/4 cup of chopped walnuts
Salt and freshly ground black pepper
1/2 cup of high-quality pate duck
2 tablespoons of unsalted butter
2 tablespoons of olive oil
Instructions:
Preheat your oven to 375°F.
In a large mixing bowl, combine the onions, garlic, herbs, cranberries, walnuts, and pate duck. Mix until well combined.
Season the quail with salt and pepper and stuff each quail with the pate mixture. Secure the opening with a toothpick.
Heat the butter and olive oil in a large skillet over medium-high heat. Sear the quail on all sides until browned, about 3-4 minutes per side.
Transfer the quail to a baking dish and bake in the preheated oven for 15-20 minutes, or until the quail is cooked through
Let the quail rest for a few minutes before serving. Garnish with fresh herbs or cranberries, if desired.
Conclusion
Incorporating gourmet pate into your appetizer game is a simple and delicious way to elevate your dishes and impress your guests. Whether you opt for a simple spread or a more elaborate dish like pate en croute or stuffed quail, the rich flavor and luxurious texture of pate duck will add a touch of elegance to any meal. So why not try incorporating gourmet pate into your next dinner party or special occasion? Your guests will be impressed by your culinary prowess, and you'll enjoy the delicious flavors and textures of this timeless classic. And if you're looking for high-quality gourmet pate and other fine foods, be sure to visit our website, Dufour Gourmet, to shop our selection of premium ingredients and get inspired for your next meal.