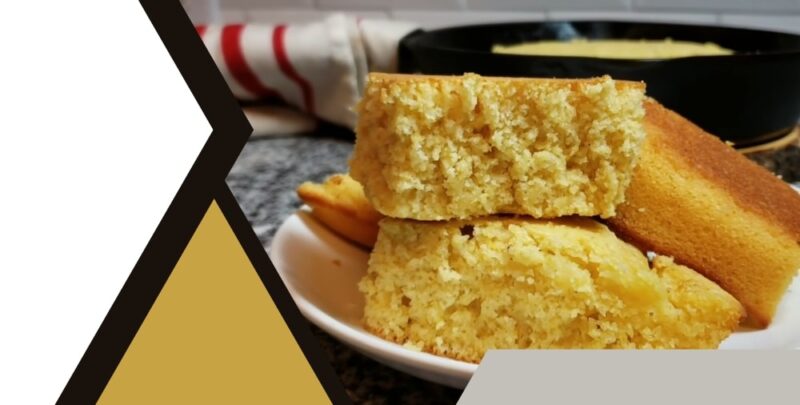 You may say that baking is a productive hobby at home. For a mom, it can be a lifesaver for her kids. However, for me, it's my stress-reliever from the pressure of a busy life. What is your favorite recipe to bake?
I guess cornbread is already a part of our family menu. It became ordinary because I bake it almost daily. Nevertheless, when it's paired with other food, it will outshine everything I serve on the table. What goes with cornbread that would make it irresistible to my kids?
Let's find out what dishes are a perfect match to cornbread and why they click so well!
Have you eaten a cornbread before?
Cornbread's primary ingredient is ground corn or cornmeal. You will use baking powder when baking this quick bread instead of yeast. Have you tasted one before?
Generally, a well-baked cornbread tastes sugary; it's thick and sweet-smelling with a cake-like texture to the bite. Your taste may be dissimilar from mine, but no matter what corn to use, it really tastes delicious that I can't tell the difference.
What goes with cornbread?
Since I love cornbread, I tend to bake it most of the time. Hence, I have experimented on what food goes with it best. Here are some that you might like to try. The pairs will change your cornbread experience to the next level!
Related post: What to Serve With Enchiladas?
1# Cornbread with Honey
This pair is simple. You can easily get your favorite honey, squeeze, and drizzle on top of your cornbread. This is the most common and quickest way to enjoy a cornbread. When honey glazes the crunchy top part of the bread, it immediately turns into a perfect dessert for your meal.
2# Cornbread and Chili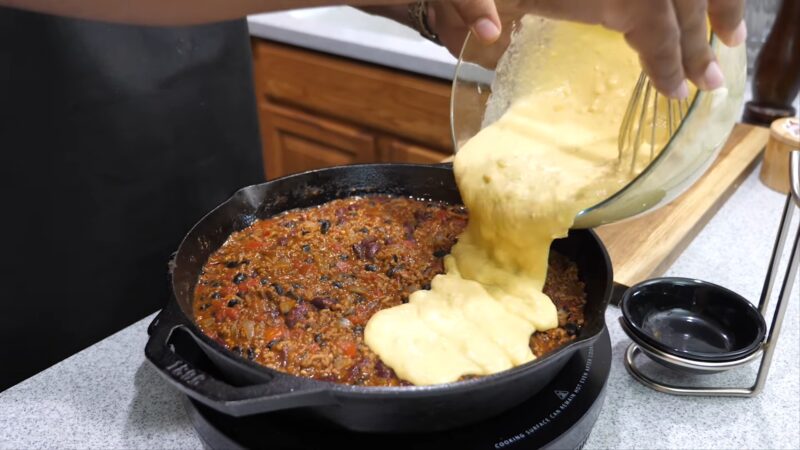 Do you know why cornbread is famously eaten with chili? The hot and spicy flavor of the chili complements the sweet taste of the cornbread. Try it; the spicy-sweet blend of food in your mouth is indeed authentic. You can even pair the cornbread with beans and stews too.
See also: The Best Canned Chili That You Shouldn't Miss
3# Cornbread and Cheese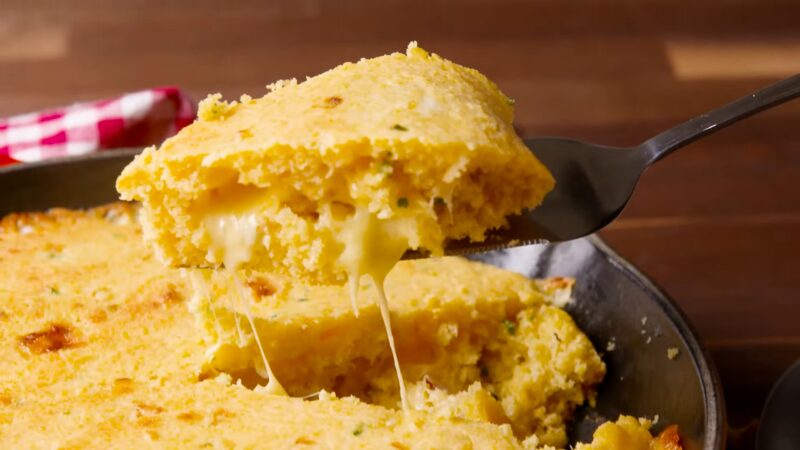 Cornbread baked with cheese, cheese toppings, or cornbread with cheese sandwich, they are all equally delicious to me? Who doesn't like cheese? Any cheese will do fine paired with cornbread.
My personal favorite is the flavored cream cheese that mixes well with the cornbread's texture. The cheese melts inside my mouth especially when the cornbread is warm and fresh from the oven.
4# Cornbread and BBQ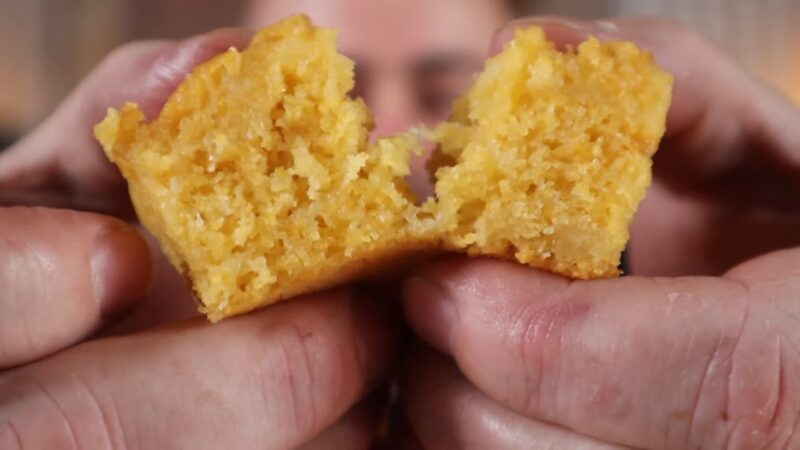 Yes, I'm serious. Cornbread and BBQ go as if a jackpot hit together. The smoky-spicy flavor of pork BBQ sauce goes well together with the cornbread's sweet taste. Try it yourself; the cornbread in your mouth will dismiss the greasy tang of the pork.
The combination makes it a comfort meal for me that leaves a warm, satisfying fill in my tummy. I recommend eating this ahead of a tough day's activity.
See also: Pork Ribs VS. Beef Ribs? Which One is Your Pick?
5# Cornbread and Ice cream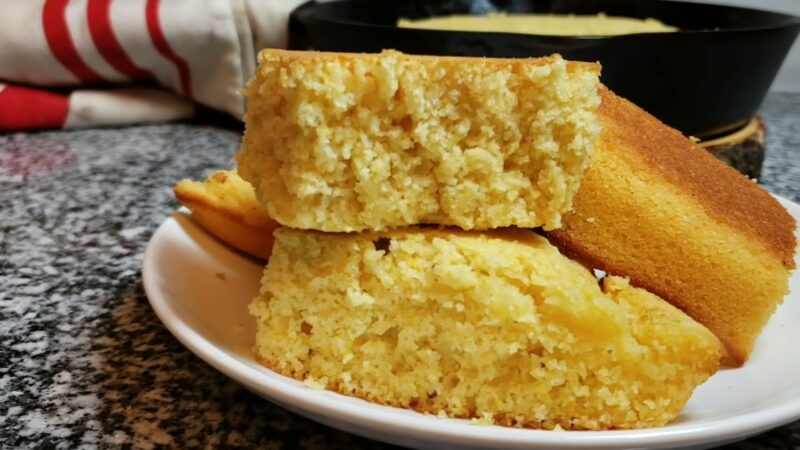 Cornbread is a type of dessert for a meal. Well, depending on how it's bake, sometimes it's best for snacks too. I prefer vanilla ice cream if eaten with cornbread. It will taste like the ice cream has the corn flavor.
The combination results to a cold, creamy dessert in every bite. The cornbread neutralizes the coldness of the ice cream; while in return, the ice cream provides extra sweetness and flavor to taste.
6# Cornbread with Butter and Jam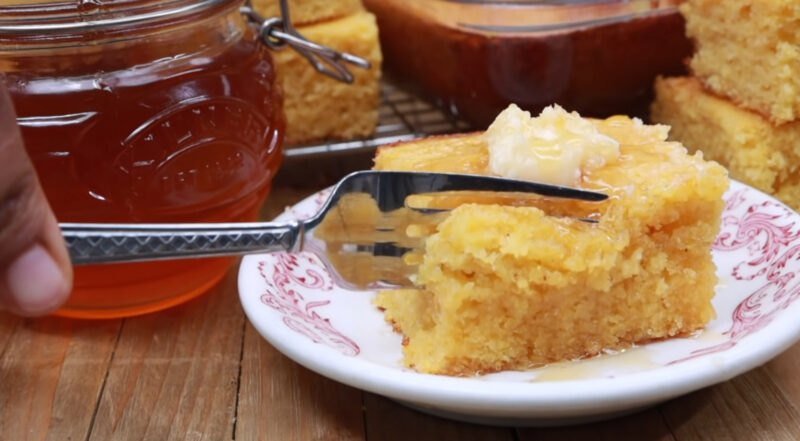 Cornbread with butter and jelly is not just old school. The idea will last forever. The mixture of the three is a blast for my early morning breakfast. If you like to try, sip a hot coffee or tea along with it to make it perfect.
7# Cornbread and Buttered Vegetables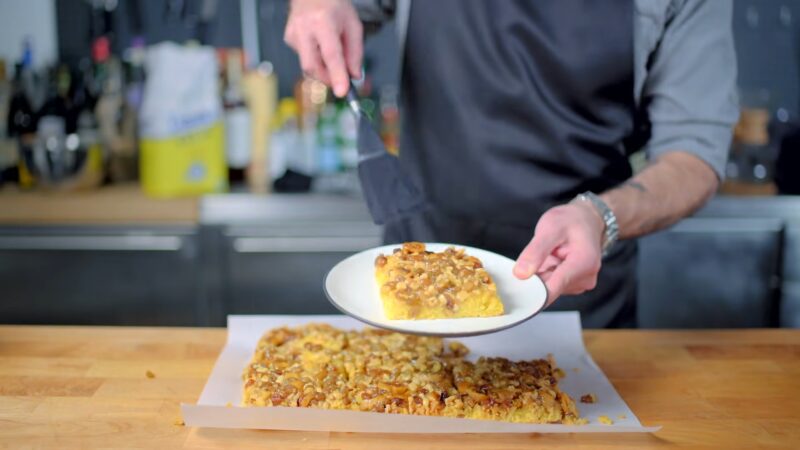 I don't know about your style but eat cornbread as a substitute with rice especially with buttered vegetables. However, I choose the kind of cornbread that is not too sweet. The crunchy, buttery taste of the vegetables blends well together with the cornbread, creating a complete hearty meal.
8# Cornbread together with soups, stews, and beans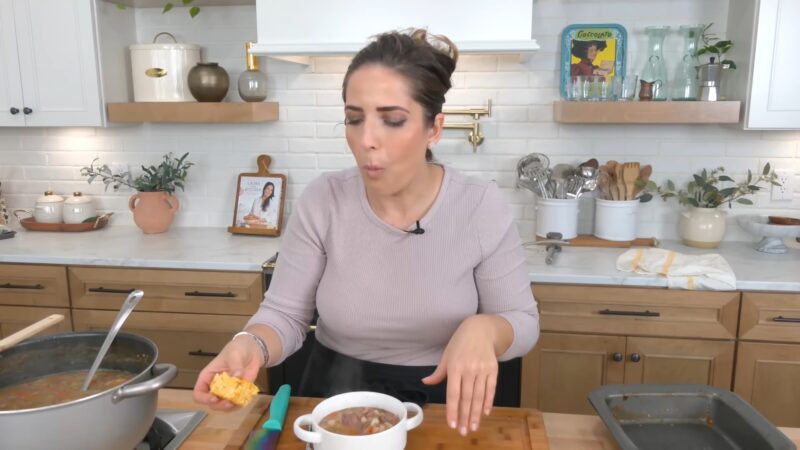 Imagine a hot bowl of soup, stew, and beans during a cold winter night. I make sure that along with these warm and hearty meals, is always a batch of freshly baked cornbread. I got the traditional meal from grandparents who enjoy dipping the cornbread to the soup until it's completely soaked. The taste of the cornbread that has absorbed the flavor of the soup fills not only my stomach but also my mind and my heart.
What are the health benefits of cornbread?
You may have different recipes for cornbread. However, whatever ingredient to bake along with it, it doesn't change the fact that the major component is the cornmeal. Therefore, what is the health benefits that you get from eating cornmeal?
Fiber: Since cornmeal is a whole grain, it contains all the nutrients from the fruited grain. It provides fiber that regulates bowel movement; also absorb both cholesterol and body sugar in the digestive system. An ounce of cornbread offers 1.8 grams of fiber. It fills our hunger without leaving behind any trace of calories.
Nutrients: Cornbread can provide as with several nutrients like Calcium, iron, magnesium, phosphorus, potassium, folic acid, folates, and vitamins. Nevertheless, it added ingredients; we can also get extra sodium, sugar, and fats. If you bake cornbread yourself, I suggest picking with the mixture of ingredients that you put along with cornmeal and choose healthy components
Gluten-free: does not contain gluten so it's an ideal snack for people who are suffering from Celiac disease or can't tolerate gluten.
Eye health: Contains antioxidant carotenoids like lutein and zeaxanthin that promotes eye health.
Do you know how to bake a cornbread?
I have always said that I love cornbread. Obviously, I have learned how to bake one to satisfy my cravings at home. It's good to know how to cook your favorite meal and improvise it yourself according to how you like it to be. However, here are some tips I want to share with you for a successful baking adventure
Whether you like yellow or white cornmeal, it doesn't matter. What you need to ensure is to buy a high-quality product. It will affect the outcome of your baking.
Choose a recipe that you like most and is worthwhile to share with your family. Master it.
Remember to choose the best pair of your cornbread. My favorite is the soup. What's yours?
Here is a video showing the basics on how to bake a cornbread:
Popular Recipes for Cornbread
When you are already an expert of the basics in baking cornbread, it's just your culinary instinct and the love of cornbread that makes you want to go a bit further. Check out below popular cornbread recipes that you may become a part of your favorite list someday.
Cornbread Muffins : At home, cornbread has different variations. When the kids are around, I bake cornbread muffins. Children prefer my muffins than any other bread. It will turn extra special when I serve it with butter. I make orange corn muffins, but on occasions, I brag about my cheddar corndog muffins.
Cornbread for Breakfast : This cornbread recipe is a regular for breakfast. This is what we eat to start up our busy day. Breakfast is not complete without cornbread, peanut butter, and strawberry jelly. You'll love how the jelly melts on the warm cornbread together with your morning coffee.​
Cornbread Cakes : This sausage Johnnycake is the best when my friends come to visit. What else does a group of chatty women love than a cup of tea and a slice of cornbread cake? I tell you, the afternoon will pass like a blink!
Cornbread with Meat : This is a good idea to bring during Thanksgiving and other celebrations. Although this Meat 'n' Pepper Cornbread has come to be a tradition in my family, this could save you too. I can't come to my parent's house without me bringing a freshly baked cornbread.
Gluten-free Cornbread : Of course, for my own taste, I bake gluten-free cornbread to satisfy my cravings when I'm alone at home. I convince myself that it's healthy to lessen the guilt feeling. However, it's as delicious as the others, especially with honey, butter, and salsa!
FAQs
Can I make cornbread without cornmeal?
While cornmeal is the traditional ingredient in cornbread, you can substitute it with other ingredients if you don't have it on hand. For example, you can use polenta or masa harina. However, keep in mind that these substitutes may alter the texture and flavor of the cornbread.
Can I use cornbread as a base for other dishes?
Yes, cornbread can be used as a base for various dishes. For example, it can be used in stuffing for Thanksgiving, in a layered casserole, or even crumbled over chili. Its sweet flavor and crumbly texture add a unique touch to many dishes.
Can I make cornbread in a cast-iron skillet?
Absolutely! In fact, many traditional cornbread recipes recommend using a cast-iron skillet. The skillet gives the cornbread a crispy, golden crust that's hard to achieve in a regular baking dish. Just make sure to preheat the skillet in the oven before adding the batter.
Can I freeze it?
Yes, cornbread freezes well. Just make sure to cool it completely before wrapping it tightly in plastic wrap and then in aluminum foil. You can freeze it for up to three months. To defrost, let it sit in the refrigerator overnight.
How can I make my cornbread more moist?
If you find your cornbread is too dry, there are a few things you can do. First, make sure not to overbake it. Second, you can add more fat to the recipe, such as butter or oil. You can also add a bit of sour cream or yogurt to the batter to make it more moist.
Conclusion
So what goes with cornbread for you? I bet you have your own recipe to keep. Cornbread is healthy for you and the rest of the family.
Several dishes could be excellent to eat with cornbread. In fact, I know that you have your own list. Cornbread is a multicultural food that may vary in name across the world. However, one thing is for sure, it will always be a part of a household's meal in memory and in taste.
If you have an excellent combination of cornbread and main dish, will you share it with me? Drop a message, and I'll be happy to add it on my list.