Hosting a party and planning to serve fajitas? You're in for a treat! Fajitas, with their sizzling aroma and flavorful fillings, are always a crowd-pleaser. But while these Tex-Mex delights are undoubtedly the star of the show, the right accompaniments can elevate your meal to a whole new level.
Today we'll explore a range of complementary dishes and toppings that will ensure your guests leave with satisfied smiles and memories of a culinary fiesta to remember. Let's get the party started!
Perfect Pairings
Cooking Fajitas is a breeze. That is why it is practical to serve during parties especially when you are trying to juggle your chores with limited time. To make it faster, I marinate the chicken strips the night before so it is ready to go in the morning.
If the side dishes can be prepared beforehand too, then it would be more convenient.
Taking all this into consideration, here are some of my favorite pairings:
1. Rice
You can choose your own kind of rice to accompany Fajitas. However, my favorite is Spanish rice. This rice was always served with the Fajitas that my grandpa made since I was a child.
Spanish rice is a mixture of rice, water, tomato sauce, bell pepper, onions, butter, stock instead of water, and seasoning. I love to place the Spanish rice side by side with the chicken on the tortillas before wrapping it up.
2. Guacamole
Who does not like the ever-so-popular guacamole? Fresh avocado and a little bit of salt are the basics. However, have you tried adding a few drops of lemon or lime giving a kick to the avocado taste?
You can create a combination of your own when it comes to other ingredients. For example, you may add extra chilies, tomatoes, and cilantro. Now, you have a completely new healthy recipe.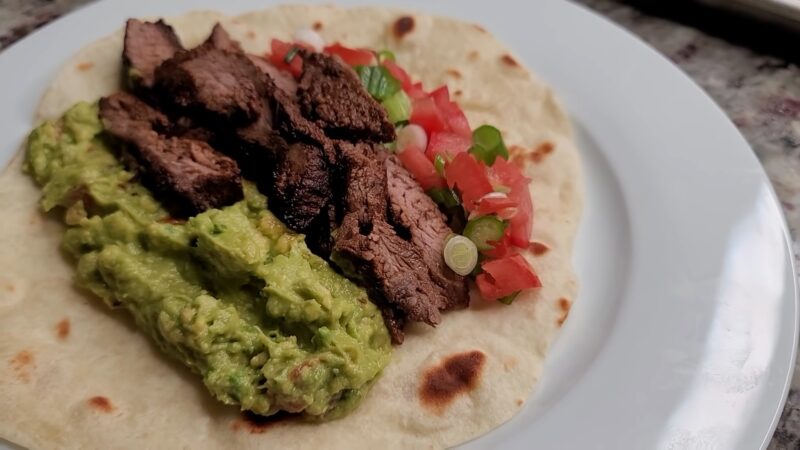 3. Lettuce Salad
It is your choice if you want to make your Fajitas light or heavy, that is whether you'll add a side salad. My lettuce salad contains not only lettuce but a mixture of flamboyant and delightful vegetables as well.
You do not need to follow a certain vegetable list to make it mouthwatering but make use of whatever you have that is easy to obtain.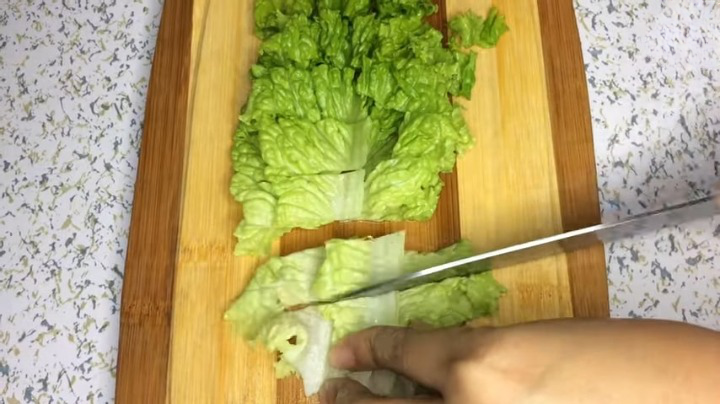 4. Black Bean and Couscous Salad
My all-time favorite Fajita is with chicken meat. The taste of the chicken is enhanced when it comes together with some black bean and couscous salad. Even with this pasta salad, there will still be plenty of room in your stomach. Make your salad according to the instructions found in the pack, and you will not get wrong.
Mix some of your favorite vegetables to nibble, and everything will come out perfect. You can eat this side dish with your Fajitas in a bowl or blend it with your Fajitas fillings. Trust me and use the canned beans, it will make your job much faster.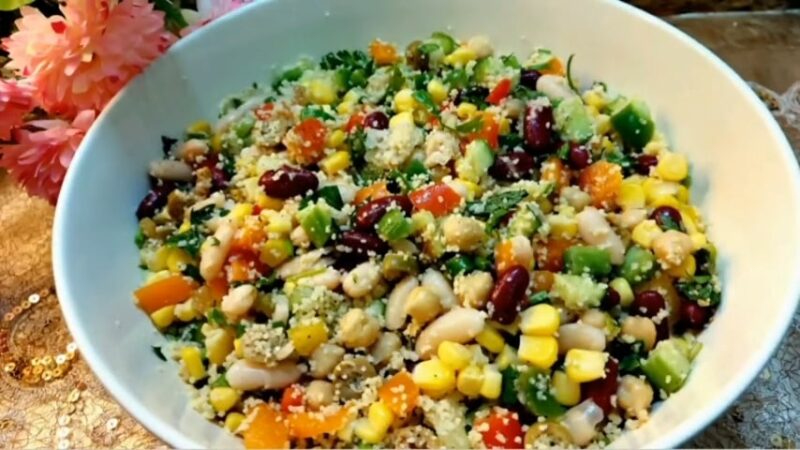 5. Pico de Gallo
It is the strong family influence why I love Mexican food. I have been eating Mexican food from my grandma down to my mom's cooking, especially on special occasions. Hence, Pico de Gallo is no stranger to me. This recipe is always around when Fajitas are on the table.
Along with the mixture of shredded tomato, cilantro leaves, red onion, jalapenos, salt, and juice, I love to add fresh cubed avocados to enhance the flavor. Even with guacamole around, I will still choose Pico de Gallo for my Fajitas – that's how much I love this combination.
6. Tortillas and Toppings
I love tortillas, even more, when there are toppings. When eating Fajitas, the bowls of different toppings are simply an explosion. I choose additional toppings and extra tortilla chips to serve with Fajitas when the party is full of young people. I make more side dishes when my teenage daughter brings along a group of friends from school.
Pour some flour or corn tortillas into a big bowl, and offer some dip, salsa, cheese, sour cream, and diced tomatoes along with it. The table is totally inviting when you see the colorful arrangement of food. I simply place the Fajitas fillings on display and let the kids make their own choices. Surrounded by tortillas and toppings, the party is a blast!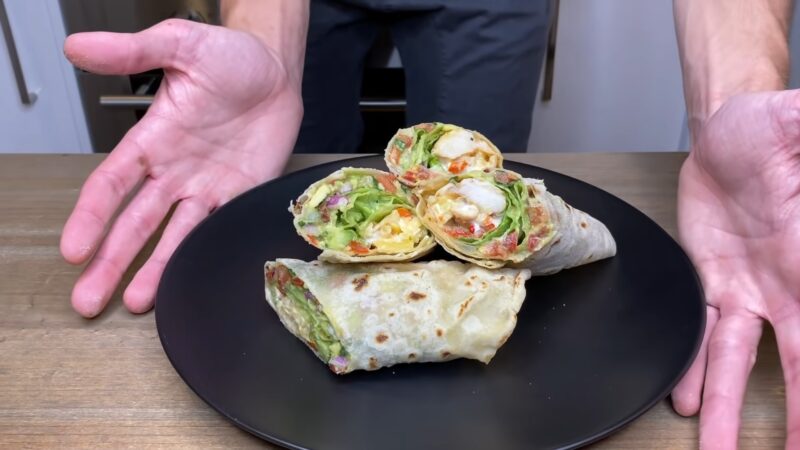 7. Grilled Peppers
Oh well, grilled peppers are not exactly my kid's favorite, but when I make a party for office mates and family reunions, I like to add on grilled peppers for the courageous.
And guess what – it is the first side dish to vanish! Grilled peppers are appetizers, so they are an excellent choice. If you like your Fajitas spicy, this is the best pick for you.
I suggest choosing Jalapeno peppers, they are not too hot or mild either – they're just enough for spicy fun. Season them before you grill with salt, or whatever tang you like. You'll see, your Fajitas will sizzle with this side dish.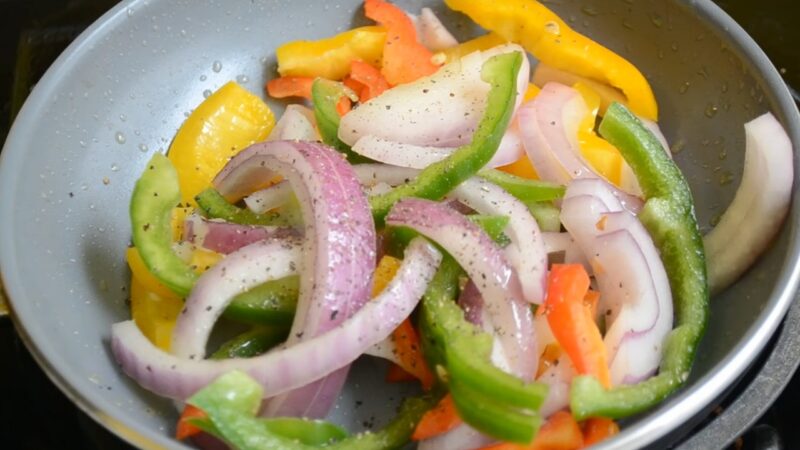 Chicken, or Beef Fajitas?
| Category | Chicken | Beef |
| --- | --- | --- |
| Flavor | Milder absorbs marinades/seasonings | Stronger, meatier flavor |
| Texture | Softer, can be shredded or in strips | Can be chewier; important to slice against the grain |
| Cooking Time | Generally cooks faster | Might take longer |
| Nutrition | Lower in fat, good source of lean protein | Can be higher in fat, a good source of iron |
| Cost | Often less expensive | Can be pricier |
| Variety | – | Can mix both chicken and beef |
Do you want to learn how to make Fajitas?
Making Fajitas is utterly easy. You only need the basics. For the rest, you can rely on your own creativity and imagination. There are always those unique Fajitas somewhere!
Let me share with you my simple Chicken Fajitas Recipe:
Ingredients:
4 tbsp. oil
2 tbsp. fresh lemon juice
1 ½ tsp. salt (seasoned or not)
1 ½ tsp. oregano
1 ½ tsp. cumin
1 tsp minced or ground garlic
½ tsp chili powder
½ tsp paprika
½ tsp pepper flakes
¾ kg. Chicken strips
½ medium sweet red pepper sliced
Green onions thinly sliced
½ cup chopped onions
6 (8") flour tortillas fresh from the oven
Shredded cheese (any)
Dips and sauces of your choice
Instructions:
Mix lemon juice, oil, and seasonings in a bowl. Add in the chicken strips and blend all over to coat. In a covered container, chill it for four hours.
Sauté peppers and onions until crunchy but tender. Set aside and keep warm.
Drain the chicken mix from marinade and cook over medium-high heat for 6 minutes.
Pour in the pepper mix to blend in with the chicken. Mix carefully while heating through.
You can now spoon-fill your tortillas with the chicken mix.
FAQ
Are Fajitas a healthy choice for a party menu?
Yes, Fajitas can be a healthy choice for kids and a party menu. Fajitas typically consist of grilled or sautéed meat (such as chicken or beef) and vegetables (such as peppers and onions), which are served with tortillas and toppings. By choosing lean cuts of meat and using minimal oil, you can make Fajitas that are low in calories and fat. Additionally, serving Fajitas with healthy side dishes like rice, guacamole, and salads can further increase the nutritional value of your party menu.
Can Fajitas be made ahead of time for a party?
Yes, Fajitas can be made ahead of time for a party. You can marinate the meat and chop the vegetables the night before and refrigerate them until ready to cook. You can also prepare some of the side dishes (such as rice and salads) in advance and store them in the refrigerator. This can save you time and make party preparation more convenient.
How can I make my Fajitas spicier?
To make your Fajitas spicier, you can add more chili powder or pepper flakes to the marinade or seasoning blend. You can also include spicy toppings like jalapenos or hot salsa. However, it's important to be mindful of the spiciness level, especially if you're serving Fajitas to a group with varying spice tolerances.
Can Fajitas be made with vegetables only?
Yes, Fajitas can be made with vegetables only. Instead of meat, you can use a variety of vegetables (such as mushrooms, zucchini, and eggplant) to create a filling for the tortillas. You can season the vegetables with spices and cook them in a skillet until tender. This can be a good option for vegetarians or those looking for a plant-based meal.
The Bottom Line
If you are looking for a delicious and healthy side dish for your Fajitas, you can make one that suits your taste. Not only does Fajitas allow you to mix your choice of ingredients, but the idea also gives you the excitement of introducing to your friends your own cooking style.
If you have invented a new delicious and healthy meal, then there is no way of stopping you from making more. Do you think your version will become their new favorite?