For a person like me who loves food, seasoning matters so much. Some may object, but a dish without a bit of seasoning doesn't taste that good at all.
You need to add a little magic so you cannot forget every bit of it. What makes my cooking tasty? My secret is the best oyster sauce that I have been using for years.
Oyster sauce is the reason why my food is flavorful and has an aroma that you could not resist. Using the right amount of oyster sauce for your recipe is quite tricky. You need to taste test first to suit your taste. When you have mastered the right amount to use when cooking, then all will be bliss!
Top Oyster Sauce Brands
Since the discovery of the first oyster sauce, plenty of brands already made the oyster sauce one of their leading products. The savory taste of the sauce continues to give joy to the art of cooking.
Hence, I make it a point to introduce to you the top 10 of the finest oyster sauce brands that you can find in the market today. If you decide on buying one someday, try to see my list and pick what you think is the best.
1. L.K.K Panda Oyster Sauce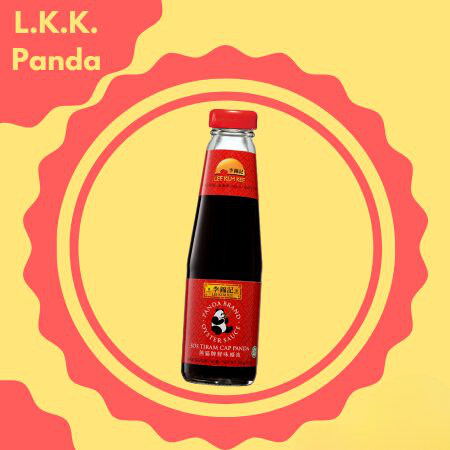 Lee Kum Kee has several sauce products in the market, but L.K.K Panda Oyster Sauce stands out amongst them. Indeed this oyster sauce is what is behind the savory Chinese dishes not only at your favorite restaurants but at their respective homes as well.
You can use this sauce to enhance the taste of your recipes and give life to them. This product proves the high-quality source of oyster extract picked carefully from the finest oysters by L.K.K.
What does it taste like? It is surprising how this Panda brand makes the oyster sauce a not-so-salty flavor but is brinier. You can savor the taste of the sea with the oyster flavor comes strong. This is best for your beef and broccoli stir-fry and even makes a perfect substitute for your steak sauce.
Pros
Bold and savory flavor
Authentic taste of oysters
Can be used in various recipes
No preservatives added
Cons
High in sodium
Contains MSG (monosodium glutamate)
2. Kikkoman Oyster Flavored Sauce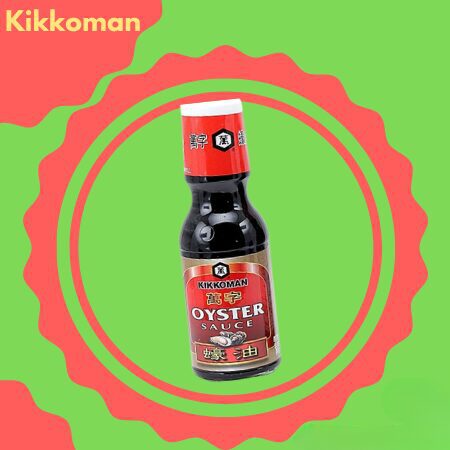 As we already know, many refer to the oyster sauce as the building block of many Asian foods. Kikkoman is an excellent brand to fit the said praise. This rich and thick Kikkoman oyster-flavored sauce is certainly from natural liquor extracted from fresh oysters. The sauce is ready to use straight from the bottle and is the pre-thickened kind.
The balance of the pungent essence manifests a tang of sweetness, and the sauce is thick, adding body and nice-looking sheen. The thick sauce does not give a strong fishy flavor that you can find from some brands. Clearly, you do not need MSG to boost the taste of your recipes. All that is left is for you to keep your imagination working when using the product that boasts authenticity, versatility, and convenience.
Pros
Savory and rich taste
Versatile, can be used in many dishes
Free from artificial flavors and colors
Contains real oyster extract
No MSG added
Cons
Contains high amounts of sodium
May contain preservatives
The flavor may be too strong for some people
The consistency is thinner compared to other oyster sauces
3. Lee Kum Kee Hoisin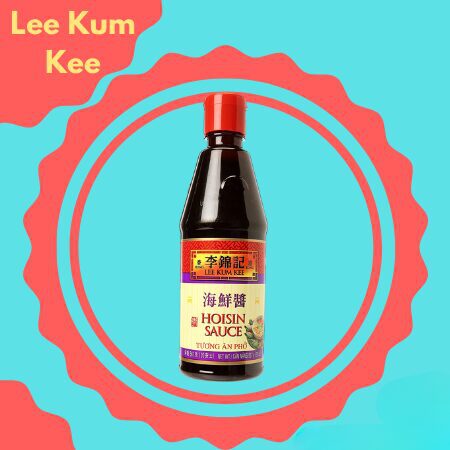 Knowing the reputation that Lee Kum Kee holds in the world of culinary, this product is popular as every chef's choice to enhance the food's appearance and flavor. If you are curious, the ingredients include oyster extracts (water, oyster, salt), sugar, water, monosodium glutamate as a flavor enhancer, salt, modified cornstarch (for thickening), wheat flour, and caramel color.
This high-quality oyster sauce is best for an omelet, steamed bok choy and many more. It is very rich in flavor, so a few drops of it goes a very long way when cooking. If you have been trying to match the taste of the Chinese food you like in the restaurants, this sauce is the key to your success in every attempt. This sweet-tasting sauce is a great alternative to soy sauce.
Pros
Rich and complex flavor
Great for marinades and stir-fries
No added preservatives
Gluten-free
Versatile, can be used as a dipping sauce or condiment
Cons
Contains high sugar content
Some find the taste too sweet
Not suitable for those with nut allergies
4. Thai Maekrua Brand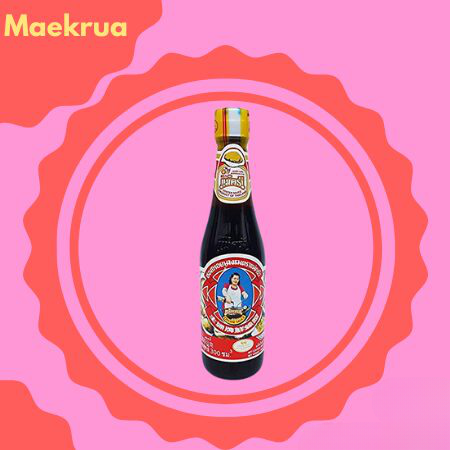 Are you surprised when you noticed an oyster sauce brand that is not from L.K.K? Yes, this Thai product, as all oyster sauce is ideal for all seasoning purposes and adds flavor to food. The 300 cc bottle of rich oyster sauce, obviously, comes from Thailand. The nice bottle offers enough amount for home use.
A generous amount of this oyster sauce will make all your stir-fry delicious in every spoonful. Although this brand is not easy to find in your local stores, if you get one, you will taste the real oyster sauce, and proves to be a true premium brand. Maekrua products are at a gold standard level when it comes to taste and quality. Each bottle contains oyster extracts, soybeans, cornstarch, wheat flour, and sodium benzoate.
Pros
Rich umami flavor
Authentic Thai taste
No MSG or preservatives
Thick consistency that clings well to food
Cons
High in sodium
Some find the flavor too intense
5.​ Asamurasaki – Chinese & Thailand Brand​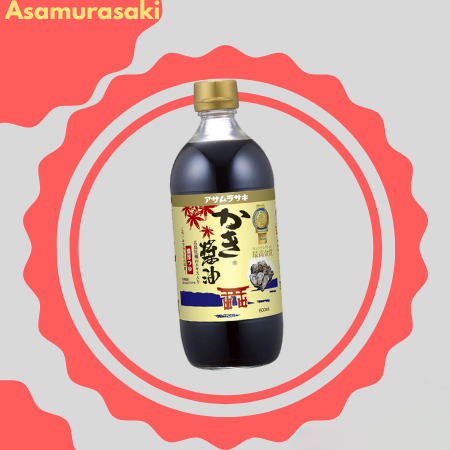 Now oyster sauce does not only come from the Chinese but also from Thailand and this time, Japan! The 600 ml Asamurasaki oyster sauce contains soy sauce, sugar, mirin, and salt. The soy sauce comes from naturally brewed honjozo soy sauce with an extra umami kick infused with oyster essence.
The high-quality oyster sauce has a very savory light taste that goes well with dishes that you usually have with soy sauce. You can enjoy your tofu, soup, fried rice, and many more dishes with this oyster sauce. Asamurasaki, being one of the best oyster sauces, is of course, unsurprisingly tasty.
Pros
Rich and savory flavor
Gluten-free option
Authentic taste of oysters
No preservatives added
Cons
High in sodium
Limited availability in some regions
6. Kikkoman Green Sauce
Who has not heard of the name Kikkoman? With its reputation for making the sauce, of course, it will excel in making one of the best oyster sauces there is. Their oyster sauce is from the usual juice of high-quality oysters. The taste is strong but not overdone.
Like every Kikkoman product, you do not need to add on any other seasoning like MSG to make it yummy. Know that this brand is already perfect regarding the ideal Asian taste. Its ingredients contain water, sugar, salt, oyster juice concentrate, modified cornstarch, caramel color, yeast, and oyster extract. It is a good choice for vegetables and meat marinade.
Pros
Milder flavor than traditional oyster sauce
No artificial colors or flavors
Can be used as a marinade or dipping sauce
Gluten-free option
Cons
Not as rich as traditional oyster sauce
May contain soy and wheat
Some find the green color unappealing
Relatively high in sodium
7. Shirakiku – Combination of Salt and Sweet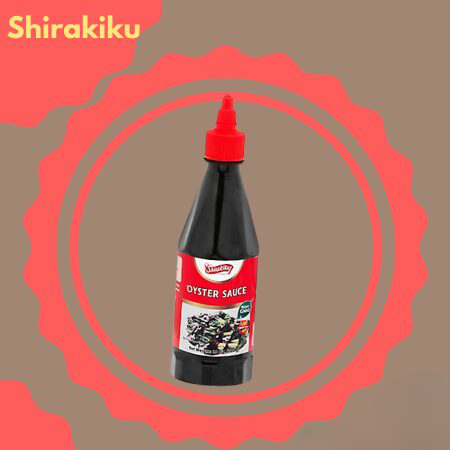 If you asked for the top three of the best oyster sauce in the market, surely, Shirakiku oyster sauce is one of them. It does not only offer a reasonable price but a perfect balance of savory taste as well. The taste is an excellent combination of salt and sweet that results in a mild fish flavor. As the consumers say, the oyster sauce is utterly phenomenal.
I personally use Shirakiku sauce with my favorite stir-fry cabbage and buttered jasmine rice to add incredible taste to it. You can also try it with some of your stir-fry recipes. You can find Shirakiku oyster sauce is any local supermarket near you. It's gluten-free, non-GMO, and no MSG.
Pros
Rich and savory flavor
Can be used as a marinade, stir-fry sauce, or dipping sauce
Gluten-free option
Contains no preservatives
Affordable price point
Cons
High in sodium
Contains MSG (monosodium glutamate)
May not be as widely available in some regions
8. Lee Kum Kee Panda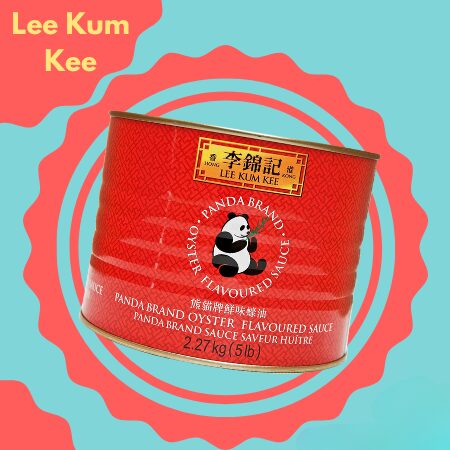 Among all in my list, this product is the only one that comes in a can. Some consumers have complained that getting the remaining sauce out from a bottle is difficult, so oyster sauce in a can is an idea to resolve the issue and offer more convenience to customers. Besides, this product is cheaper than those that come with a glass bottle. Lee Kum Kee Panda oyster sauce is great for a dish like beef and broccoli stir-fry noodles.
Try storing it in the fridge; many attest that it would last for months without affecting the taste. The product also comes from the finest oyster extract and has a hearty flavor and a rich color. Aside from stir-fry, it is also great for marinade, dips, and sauce bases. The superior all-purpose seasoning sauce is a restaurant ingredient that enhances the appetite of every customer.
Pros
Versatile sauce that can be used in stir-fries, marinades, and dipping sauces
Authentic oyster flavor
Widely available in supermarkets and Asian grocery stores
Affordable price
Cons
Contains MSG (monosodium glutamate)
High in sodium content
Some users may find the sauce too sweet for their taste
9. Dragonfly Premium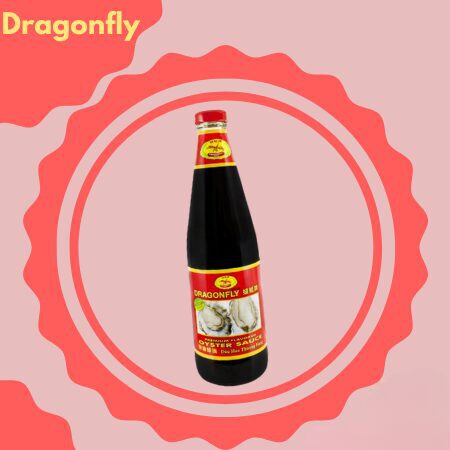 Is it usual for you to flavor meat and vegetables with oyster sauce? I bet, you use it for your black pepper beef, stir-fry noodles like chow mien and lo mien, or make it a topping for some of your favorite food. If so, then you are a part of the majority who have discovered the wonders that oyster sauce brings to any dish. Dragonfly Premium oyster sauce is ranking as one of the topmost brands in this field.
As customers testify, Dragonfly oyster sauce does not only have a reasonable price, but it does not also have a devastating fishy taste like some brands. In fact, it is not overwhelmed with vinegar and other fillers. As a chef's number one choice, it does not contain MSG, and you can squeeze it out easily from its bottle.
Pros
Delicious and authentic oyster flavor
No preservatives added
Suitable for various dishes
Thick consistency, perfect for marinating and stir-frying
Cons
High in sodium
Contains MSG (monosodium glutamate)
May not be available in some regions
10. Panda Oyster Flavored Sauce Green Label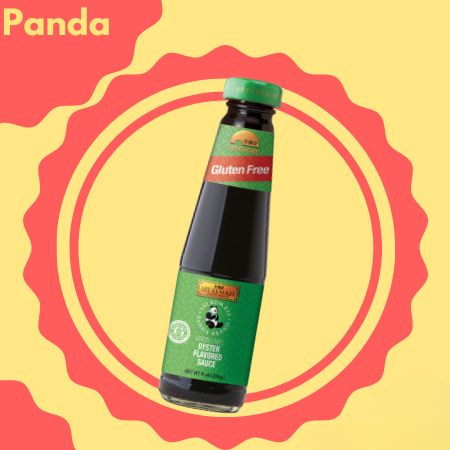 You may have wondered about the difference between the red label and the green label oyster sauce. Well, this Panda Oyster Sauce is labeled green because it does not contain MSG at all and is gluten-free than the red label product.
Hence, besides the truth that it is delicious as an alternative for your seasonings, it is super-healthy as well. Indeed, a delicious sauce and a healthy choice are a great combination.
This product is suitable for consumers that are suffering from Celiac disease who want to experience the authentic taste of Asian cuisine and not worry about being sick at all. I strongly suggest introducing this oyster sauce as another level of flavor when cooking. Some have reacted that it is a bit costly for an oyster sauce, but for what it offers, I think it is all worth it.
Ingredients for one bottle include water, sugar, salt, oyster extracts, modified cornstarch, and caramel color.
Pros
Rich and savory flavor
Authentic taste of oysters
Can be used in various recipes
No preservatives added
Cons
High in sodium
Contains MSG (monosodium glutamate)
What Are the Ingredients and How Is It Made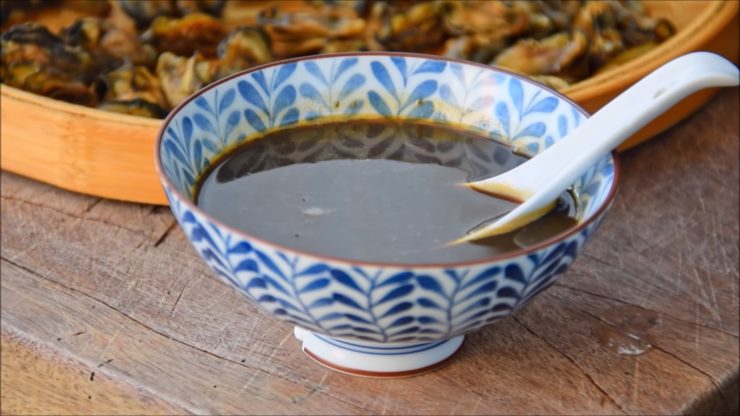 With all the condiments in the culinary world, I cannot memorize all of them unless they give an impact on my taste and style of cooking. What exactly is an oyster sauce?
The first time I have heard about the oyster sauce was when I asked the chef in a Chinese restaurant what makes their stir-fry veggies so flavorful. Their dish really hit me hard so yummy that I cannot let the night pass without knowing what made it so uniquely delicious. Oyster sauce is the chef's secret for an enhanced taste of their menu.
Oyster sauce is a type of condiment that contains thick, dark brown liquid that is a mixture of earthy, and salty but sweet in taste. This sauce has a high content of umami flavors that is suitable for having stir-fries. The old method of making this sauce is simmering oysters in water until the juice appears to be a caramel of thick and brown of powerfully spiced-up sauce.
On the other hand, the current way of making the oyster sauce is easier, quicker, and cheaper. It involves combining sugar and salt for the taste before adding cornstarch to thicken it. Lastly, the oyster extracts are mixed with the base sauce to make it complete. If you want it to become yummier, a bit of soy sauce and MSG will do the trick.
I wonder why oyster sauce does not have that fishy smell like that of fish sauce. It does not seem to be salty as well. However, do you know that now, instead of using oyster extract, the manufacturers use mushrooms instead? Mushrooms have this earthly flavor just like the oysters. This oyster sauce is fit for vegan consumers.
The History of This Sauce
Lee Kum Lee is the first who discovers oyster sauce and of course, is the founder of the Lee Kum Lee popular brand of oyster sauce. One day, when he was entertaining guests, he forgot that he was cooking oysters and overcooked them.
He found out later when a strong aroma came from the kitchen and saw the thick brown paste that we now know as the oyster sauce.
Needless to say, the taste was amazing thus the popularity of the sauce nowadays. The once Cantonese way of enhancing the flavor of their dishes is now a sensation worldwide. The sauce simply brings out the authentic flavor of your cooking and gives it an appetizing color.
Currently, this sauce goes well with most of the ingredients that you will like. For me, it is a kick to my tofu, mushroom, veggies, meat, and seafood!
Tips for a Successful Recipe
I know you love the taste of the oyster sauce with your stir-fry and other meat dishes. However, there are some tips you need to consider to help you succeed in acquiring the perfect taste when cooking. Stick to it, and nothing will ever get wrong.
Heating the oyster sauce for a long time will destroy its natural taste, thus will lose its umami flavor. The trick here is adding the oyster sauce at the very last part of your cooking when all the meat and other ingredients are almost cooked. This way, the oyster sauce will not be overheated and just enough to give the food a yummy flavor.
NEVER cook with the oyster sauce using intense heat. Do you know that when the oyster sauce is overheated, it also loses its umami flavor? Overheating has the same effect with a long cooking time. If you did, the oyster sauce would taste bitter.
Oyster sauce works well with marinating. It actually eliminates the unpleasant smell out of your meat and fish. Marinate them with your oyster sauce overnight for best results.
Oyster sauce is a delicious technique to discourage you from using more salt in your dishes. With the flavor it gives to your food, there is no need for you to add salt anymore.
FAQs
What sauce do Chinese restaurants use?
There is no one specific brand of oyster sauce that Chinese restaurants use as it can vary depending on the region and personal preference of the chef. However, some popular brands used in Chinese restaurants include Lee Kum Kee, Kikkoman, and Panda.
Why do Chinese use oyster sauce?
Oyster sauce is a popular ingredient in Chinese cuisine because of its rich and savory flavor. It is made by boiling oysters in water and then mixing the resulting broth with sugar, salt, and other flavorings.
Oyster sauce can be used as a condiment, a marinade, or a base for stir-fry sauces. It adds depth and umami to dishes, making them more flavorful and delicious. In Chinese cuisine, oyster sauce is used in many popular dishes such as stir-fried vegetables, beef with broccoli, and lo mein.
Why is oyster sauce healthy?
Oyster sauce is considered healthy in moderation as it is low in calories and fat, but rich in flavor. It also contains a range of nutrients, such as protein, iron, and calcium. Additionally, oyster sauce is gluten-free and contains no cholesterol or trans fats.
However, it is important to note that oyster sauce can be high in sodium, so individuals with high blood pressure or other health concerns should consume it in moderation.
Can you eat too much oyster sauce?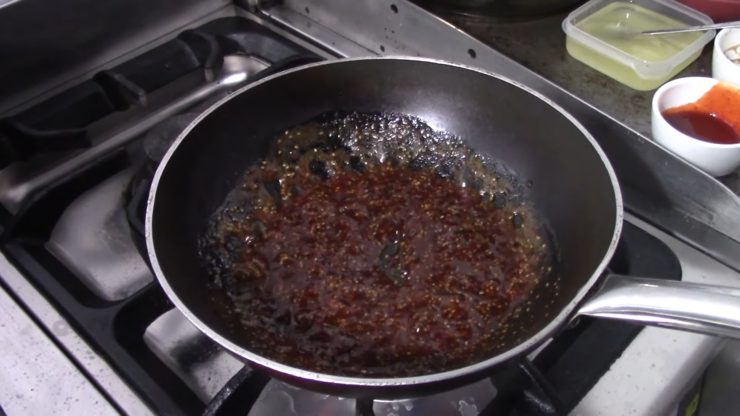 Like any food, consuming too much oyster sauce can have negative health effects. Oyster sauce is high in sodium, and a diet high in sodium can lead to health problems such as high blood pressure and an increased risk of heart disease.
Additionally, some brands of oyster sauce may contain added sugars or preservatives, which can also be harmful if consumed in excess. It is important to consume oyster sauce in moderation and as part of a balanced diet.
How long can open oyster sauce last?
The shelf life of opened oyster sauce can vary depending on the brand and storage conditions. Generally, it can last for several months to a year if stored properly in the refrigerator.
However, it's best to check the label for specific instructions on how to store and how long it can be used after opening. It's also important to use clean utensils when scooping out the sauce to prevent contamination.
My Final Thoughts
Now you have an idea of the best oyster sauce brands found in the market. Finding all of these available in one store is rare. Therefore, if you need an oyster sauce for your cooking, pick one that belongs on this list, or you could always use other sauces for deeper taste.
When I buy, I usually pay attention to its oyster extract content and the recipe that I plan to make. As you can see, I have suggested some recipes that the brands go well with. Purchase one that suits the food in your mind. Besides, of course, I prefer the green label as well.
Does brand matter? Yes, it does. I do not choose a brand that has not proven its quality in the field of seasoning. How about you? Each of us has a different preference. Good luck!
See Also: The Best Canned Chili That You Shouldn't Miss