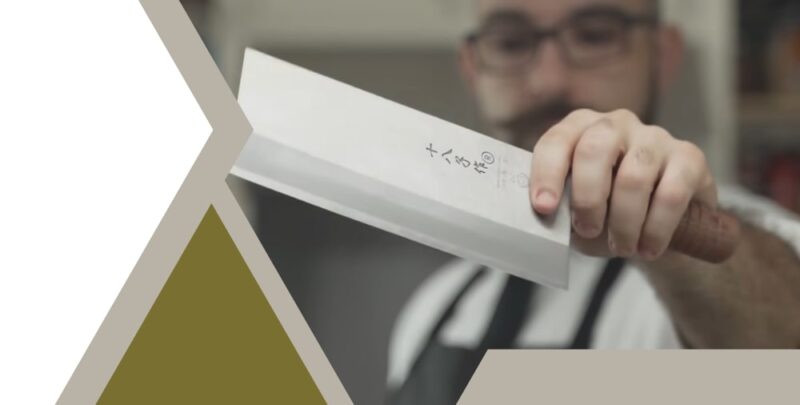 Amongst all the kitchen knives, a cleaver is the most practical type to choose since it is flexible when it comes to culinary applications. Being a multipurpose tool, it gives me the convenience that I need during a hectic day of cooking.
Although cleavers are not usually associated with a female choice, I tell you, that the best Chinese cleavers around do magic with their precise performance. Disregard the thought that cleavers are just for butchering and chopping tough meat.
The best Chinese cleaver stands out from the rest of its kind since in contrast to what you imagine from horror movies; this type of cleaver is lighter and has a thinner blade. Its versatility covers from cutting poultry to slicing tiny strips of carrots.
I can even use the flat rectangular surface to crush my garlic and use the same to transfer the tiny slices into the frying pan. Aside from that, I use the spine to pound my meat as well. Are you like me who spends more time cooking?
Try the best Chinese cleavers and discover how a single tool can make your kitchen world easier. You may find it as your favorite too. I will introduce to you the finest collection for you to feast and see what comes out as the Chinese cleaver that could be the best!
Top Picks for Chinese Cleavers on the Market
1. Winco 8" Heavy Duty Chinese Cleaver with Wooden Handle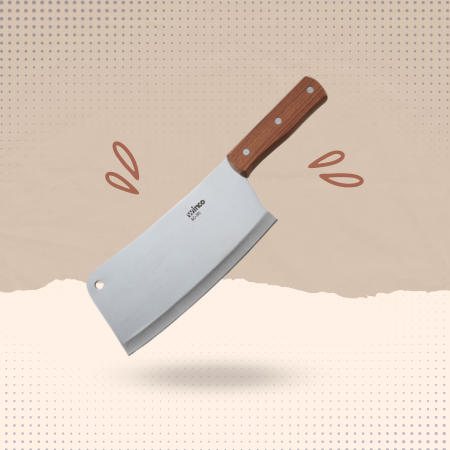 Winco Chinese Cleaver ranks first with the highest number of positive reviews online and recommendations from users and experts. The corrosion-resistant stainless steel (KC-301) blade measures 8" in length, 3.5" in width with a 5" wooden handle.
The blade thickness is .10" and it weighs about 15 oz. Notice that the knife is full tang too (notice the three brass rivets that hold the wood with the full tang), making it more durable and safer when in use.
By the way, as I did some tests, the cleaver is somewhat magnetic, so I thought that maybe it has a certain level of carbon content in it. Although the product states that it is dishwasher-safe, I still prefer cleaning it manually to maintain the luster and the precision of the sharp edges. I suggest getting a sheath for extra protection.
For you who make a cleaver a multi-purpose knife and uses it frequently, I recommend sharpening it at least once a year to maintain better performance.
This Chinese cleaver is hefty enough with a weight of one pound, but still, I ensure chopping bones at the joint part only to ensure a clean cut. Through time, I have mastered the correct aim not to miss the right spot.
However, with this cleaver, I find cutting through a whole chicken is just a piece of cake. You can try slicing vegetables and fruits with it too, especially big ones like watermelons to see how it makes your life easier.
Pros
Reasonable price
Light to use
The handle is smooth and easy to grip
The blade is heavy and rust-free
It is best in cutting through watermelons, pineapples, and other fruits
High-quality product
Cons
Not suitable for solid or hard objects to cut
2. ​Imarku 7" Chinese Cleaver for Home or Restaurant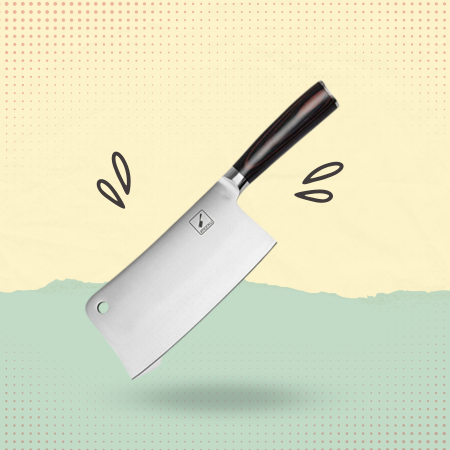 Imarku offers a Chinese cleaver that performs well in your kitchen may it be for chopping, slicing, cutting, or however you deem find it useful. The cleaver has a high carbon stainless steel (100% 7CR17) blade that is rust-resistant and easy to maintain its edge retention and sharpness. Thickness is 2.5mm, has a blade length of 7", and weighs 1.2 lbs.
Take note that I do not recommend the knife for dishwashers since it may damage the cutting edge. It is not also suitable for cutting frozen foods or exposing them to flame. In fact, cleaning it is so hassle-free that clean water and mild soap are all that it takes. I recommend wiping it off with a soft and clean piece of cloth after washing.
The hole that you can find in the top corner of the blade makes storage convenient. I just hang it after cleaning to dry. The high-quality wooden handle is comfortable to my grip, and it allows me to work with good strength. Certainly, PAKKA wood not only makes the handle smooth and safe for my fingers but also gives an antibacterial effect to my hands.
Indeed, the tool is so versatile that I do not need to switch to another kind of knife during cooking. The product is durable and lightweight that which makes cutting fruits and vegetables fast and easy. I also like to share that this Chinese cleaver comes with a first-class package that is attractive enough for a gift.
Pros
Rust-free
Sturdy, well-balanced, and sharp
High-quality packaging
The tip is solid
Light-weight
Comfortable handle
Cons
Not suitable for dishwashers
3. ​​Mercer Culinary Chef's Chinese Cleaver with Santoprene Handle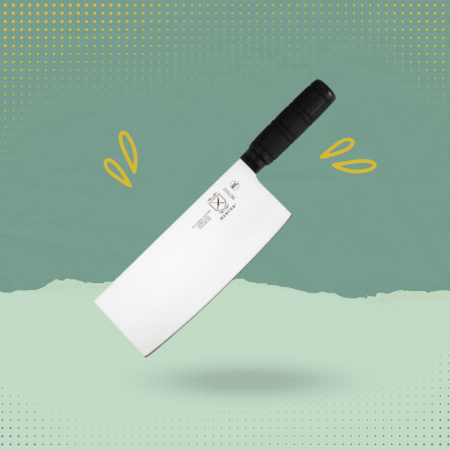 Definitely, this Chinese Cleaver is worth an addition to your collection. The triple-riveted, ergonomic design of the Eldrin handle makes my clasp stress-free and relaxed during the chopping. Besides, the textured Santoprene handle that is slip-resistant and its rounded spine enhances the quality of grip as well.
The product has a shortened bolster that reveals the full blade edge that does not give you a hard time sharpening it.
With a full tang design that runs the whole length of the handle, it offers superior balance. Mercer cleaver is proud of its one-piece precision-forged construction of high carbon, no-stain German cutlery steel that is rust, corrosion, discoloration resistant. However, it is a single grind at the right side of the blade making it a disadvantage for left-handed cooks.
Notice that the taper-ground edge adds more assurance for stability, easy honing, long-lasting sharpness, and high efficiency when cutting and chopping. Even when I do julienne carrots, the cleaver never disappoints me. Mercer Chinese cleavers are NSF certified. Thus, it meets the required standard for safety, quality, and performance.
For specific dimensions, this cleaver measures 3 5/16" wide, 8" length, weighs around 8 oz., 2mm thickness, and 4 7/16" handle length.
Pros
Vegetables do not stick to the blade
Smooth spine and heel
Thin and Light-weight
Non-slip rubber handle
The rounded tip does not dig into the cutting board
Reasonable price
4. Chinese 7" Meat Cleaver with Ergonomic Handle by Skylight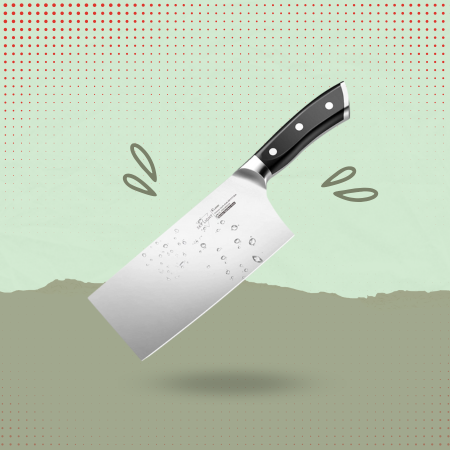 The Skylight Chinese cleaver is a bestseller for this review. The 7" kitchen/utility knife has superior material construction. Forged from German high carbon stainless steel, this Chinese meat cleaver guarantees its strength, hardness, wear, rust, stain, discoloration, and corrosion resistance.
Its 17 degrees per side sharp blade and mirror that is hand-polished assures ultra-thin slicing, dicing, and cutting with slight work from your part.
One reason why I like this product most is the ergonomically contoured handle that provides a continuous transition from blade to cleaver handle. The handle is proportioned, and the edge is double-level living no disadvantage for left-handed people.
It also has a three (3) triple-rivet and fingers protective bolster that offers a secure and non-slip grip. My partner has a bigger hand than I do, but it does not keep her from using the cleaver with ease and comfort as well.
The bolster, however, ensures the balanced weight distribution so that the cleaver performs naturally when in use. Indeed Chinese cleavers are all-purpose kitchen knives. With its diversity, you can use this meat cleaver with all types of cutting. This product is easy to re-sharpen, clean, and maintains its quality.
Although this cleaver is suitable for dishwashers, I still think that manually washing my kitchen tools will help in maintaining its nice features. You would be happy to know that Skylight covers a 100% satisfaction or money-back guarantee. Buying it is never risky with its lifetime warranty against defects in material or workmanship.
Pros
Well-balanced cleaver
It has just the right weight
Sharp out of the box
Safe for dishwasher
Slip-resistant handle
Full Tang design
Cons
It does not come with a sheath
5. TUO Chinese Cleaver Knife with PAKKA wood handle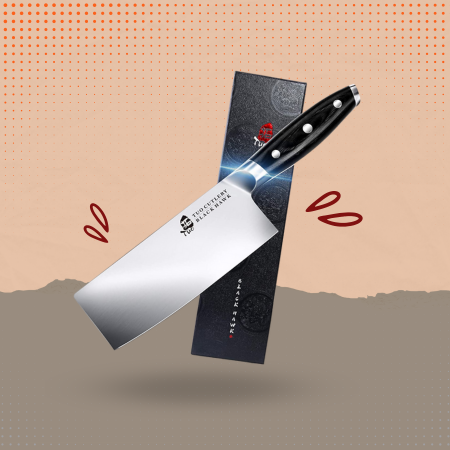 TUO 7" cutlery vegetable and meat Chinese cleaver are proud of its polished PAKKA wood handle. As Amazon's choice for Chinese cleavers, it performs as expected. From the outstanding grain of the handle to the gentle curve of the blade, apparently, it is an ergonomic handle design for excellent comfort and robustness.
I admire its extremely razor-sharp, full tang, imported high carbon German stainless steel material with a hand-polished edge at 18 degrees per side. This product is precisely tempered and stain resistant with a hardness that reaches HRC56. I consider the PAKKA wood (from Africa) as unique for every handle not to mention its being luxurious and good-looking.
The high-density wood handle inlay is oil-proof and anti-corrosion. Therefore, it ensures that you will have a hygienic kitchen cleaver. Therefore, it means goodbye to blisters spots like I had with other brands. The Chinese cleaver weighs .75 lb., measures 3.15" in width, .09" in thickness, and 7" in length.
Like the other items, this too offers a 100% satisfaction or money-back guarantee. This risk-free purchase is also ideal for gifts and giveaways.
Pros
It has an ideal weight for a cleaver
Sharp
Comes with a towel to dry after cleaning
Full Tang
It feels solid, comfortable, and of high quality
Reasonable price
Cons
Does not come with a sheath
Not suitable to chop bones
Not a meat cleaver
Are you familiar with Chinese Cleavers?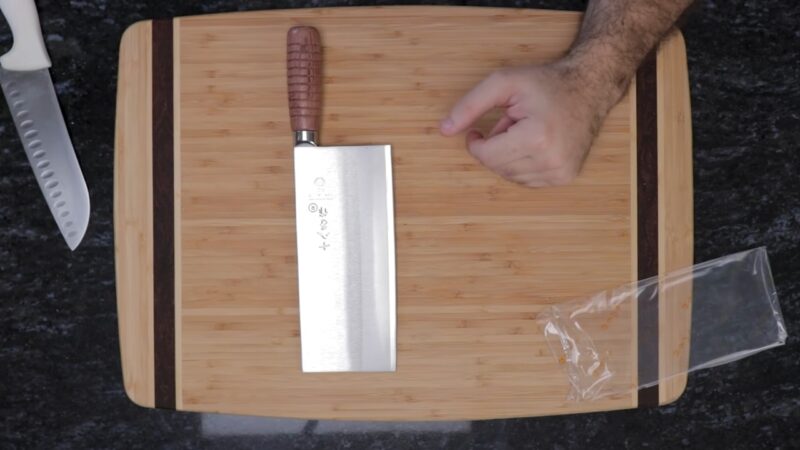 If you are new to the different types of knives, the Chinese cleaver for one is the most versatile of all. I know that there are different shapes out there for a cleaver.
However but what is commonly used and recognized as a Chinese cleaver is a rectangular shape that has a sharp blade and edge with a 16 degrees angle. Resembling a hatchet, it is frequently associated with butchering meats and bones. The flat and wide surface is also convenient for crushing any ingredient when cooking.
In Japan, Chinese cleavers are called "Chukabocho."
What do you need to consider when buying a Chinese cleaver?
Do not be fooled into buying the wrong kind of Chinese cleaver. Ignorant I was before when buying kitchen tools that I usually get scammed and end up bringing home a low-quality product. In the long run, I manage to keep up through experience and time. Here are some factors to keep in mind to ensure buying the best Chinese cleaver.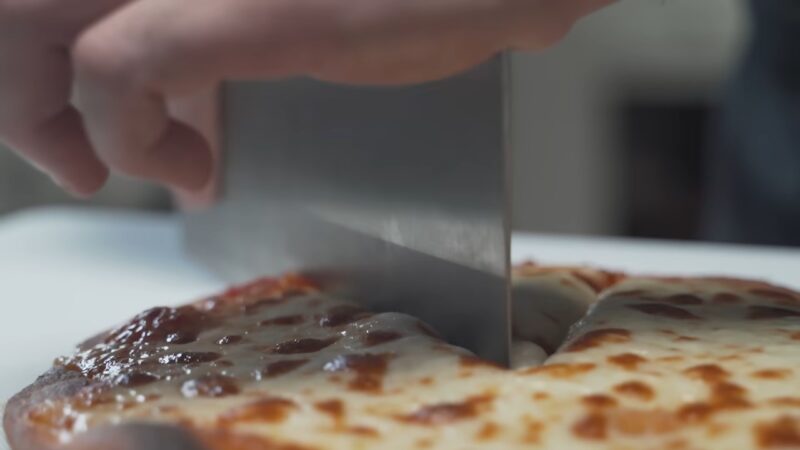 Size and Weight
Initially, you must already have an idea of what kind of cutting you need to apply when buying Chinese cleavers since it matters when it comes to size and weight. If you are a homebody that frequently minces, slices, and dice when cooking, you will be comfortable with small to medium size cleavers. These sizes should be shorter in length and have thinner blades (2mm).
However, if you need to chop meat, bones, or whole chicken, it would be practical to choose a bigger one. A 7" length is an example of a bigger size that must also be harmonized with a thicker blade (8mm). Remember that the size of your cleaver must match the size of your hand for a perfect fit and limit of your strength.
The weight, on the other hand, is vital in your ease to maneuver and lift the cleaver. A big cleaver is heavy especially when its construction is of solid materials. Take note that you need a tool that you can use with ease.
Material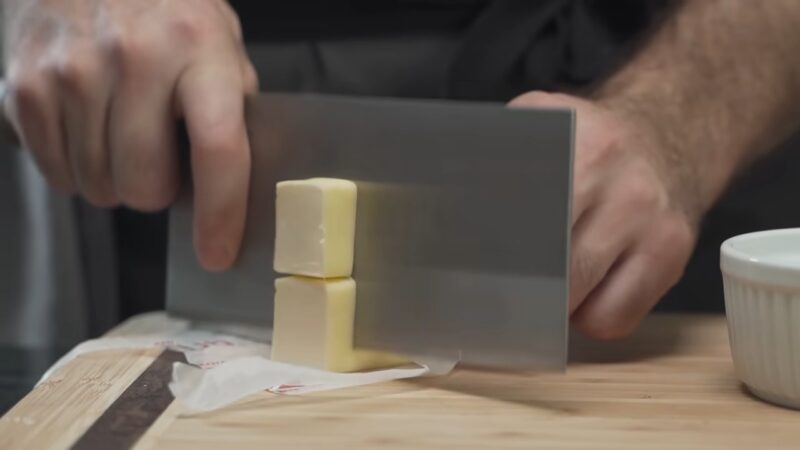 I love to cook, but I am not that technical to be an expert on tooling materials. Nevertheless, I can share with you what I know about the materials that would make the best Chinese cleaver.
Cleavers uses a particular type of stainless-steel material such as VG-10 and Friodur for the blades. It is not easy for me to remember the names, but you could Google their facts and learn their basic properties and their applications.
I am sure though that any steel with a high level of carbon content is harder and can be used for the heavy-duty cutting process. Meanwhile, blades with a high chromium level are resistant to corrosion.
The handle must also be verified for comfort and firmness of your grip while at work. For authentic looks and feel, I go for the wooden material, and for matters of durability and less effort, a combination of wood and polymer is my pick.
Lastly, I like to let you know that I always prefer a full tang construction when it comes to knives. If possible, get a full tang Chinese cleaver to ensure it will not break easily. Imagine a cleaver breaking when in use and how risky it would be.
Cleaning
Now you know that Chinese cleavers do not use simple materials. Hence, being so, it involves ample care and upkeep. Learn to identify which type of material is suitable for a dishwasher or not. Personally, I prefer cleaning my cleaver manually using a mild soap to maintain its sharpness and precision.
Cleavers with wooden handles, for example, are best to stay always dry if possible. I bought one with a hole on the blade portion so I can hang it and dry it after cleaning.
What cleaver is for
Shrug it off when people say Chinese cleavers are just for heavy butchering. Cleavers are meant for cutting meat, vegetables, and fruits, and are not for chopping hard bones. Know the reason why you want a cleaver. Pick one that is appropriate for your daily use.
If you want to watch how a Chinese cleaver actually works, here is a video showing you how to use one. You will be astonished to see various functions a Chinese cleaver can offer. It should give you an idea of what to choose then.
FAQs
What are some recommended Chinese cleavers for home cooks?
Some of the top recommended Chinese cleavers for home cooks include the Shun Classic 7-Inch Chinese Vegetable Cleaver, the Wusthof Classic 7-Inch Chinese Chef's Knife, and the TUO Cutlery Vegetable Meat Cleaver Knife. These knives are made from high-quality materials, are well-balanced and easy to handle, and have sharp and durable blades.
Can a Chinese cleaver be used for cutting bones?
While Chinese cleavers are sturdy and durable, they are not designed for cutting through bones. Attempting to cut through bones with a Chinese cleaver can damage the blade and potentially cause injury to the user. For cutting through bones, it is best to use a specialized bone knife or a Western-style meat cleaver.
How should I care for and maintain my cleaver?
To care for and maintain your Chinese cleaver, it is important to wash and dry the knife thoroughly after each use and to store it in a safe and dry location. Avoid putting the knife in the dishwasher or using abrasive cleaners that can damage the blade. Regularly sharpen the blade using a honing rod or sharpening stone to maintain the knife's sharpness and performance.
What is the difference between a Chinese cleaver and a Western-style chef's knife?
Chinese cleavers and Western-style chef's knives are both used for chopping and slicing, but they have some key differences in their design and function. Chinese cleavers typically have a thinner, lighter blade that is well-suited for precise vegetable and meat cutting, while Western-style chef's knives have a thicker, heavier blade that is designed for chopping and slicing through larger cuts of meat and vegetables. Additionally, Chinese cleavers often have a flat edge, while Western-style chef's knives have a curved edge.
How do I sharpen?
To sharpen a Chinese cleaver, you can use a honing rod or sharpening stone. Hold the cleaver at a 20-degree angle to the stone and slide the blade across the stone in a circular motion, making sure to maintain the angle of the blade. Repeat this process on both sides of the blade until it is sharp. Alternatively, you can use an electric sharpener or take your cleaver to a professional knife sharpener for sharpening.
Conclusion
Now, if your goal is cooking with speed and comfort, the best Chinese cleavers is exactly the knife that can help you to achieve it. It is convenient, useful, and versatile as it is. However, I suggest choosing it carefully by checking out the important factors which make it great. I hope that you found today your best Chinese cleaver that will be your favorite companion in your kitchen.
Make the most out of it and enjoy cooking your favorite meals!
Read more: Best Magnetic Knife Holder for a Safe and Great Storage at Home